Take your business to the next-level with SharePoint
November 20, 11 AM EST
Organizations across the globe are realizing that Collaboration is at the core of business success.. And, why not? Collaboration tools are drastically improving productivity rates and daily workflows.
With millions of users around the world, SharePoint is #1 choice when it comes to a collaboration platform. Say yes to seamless collaboration, communication and business productivity across different locations, teams, projects, departments with Microsoft SharePoint.
In this webinar, we will walk you through our Pre-built intranet portal powered by Microsoft SharePoint and Office 365 , some example designs and how you can utilize SharePoint as a platform to build business productivity solutions like CRM, Project Management portal, Sales Portal and Training Portals.
Webinar Agenda
Learn about our Pre-Built intranet portal powered by Microsoft SharePoint and Office 365.

Explore various Intranet portal examples

Live Q&A session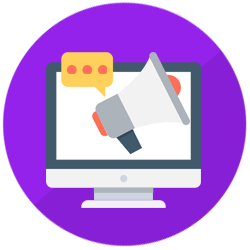 We conduct live webinars regularly on common SharePoint topics with an aim to help businesses grow! Stay tuned for our upcoming webinars!!
Another option to view a webinar topic is by registering and we will email you a private link to view at your leisure.
However, we don't want you to miss out on this! Accelerate your business productivity and growth with SharePoint. Also, our experts will be available to answer any questions that you may have when you join us live on webinar.
Our webinars are exclusive to those who have registered for the sessions.