Microlearning with SharePoint
The industry definition is: microlearning is a way of teaching and delivering content to learners in small, bite-sized chunks. Studies show that learners retain more when they learn in bite-sized pieces. Learners can take a day long course or they can watch a five-minute video that teaches one or two things that they'll remember. One thing is certain, microlearning will be everywhere as one of the biggest eLearning trends for 2019 and beyond.
Combine SharePoint collaboration site with Dock, now it's easier than ever to build video and copy for mini sessions for your employees to learn. The opportunities are endless and up to your imagination of what you'd like to teach your employees. From learning about company policies to staying on top of certifications, our training portal will set you up for success.
---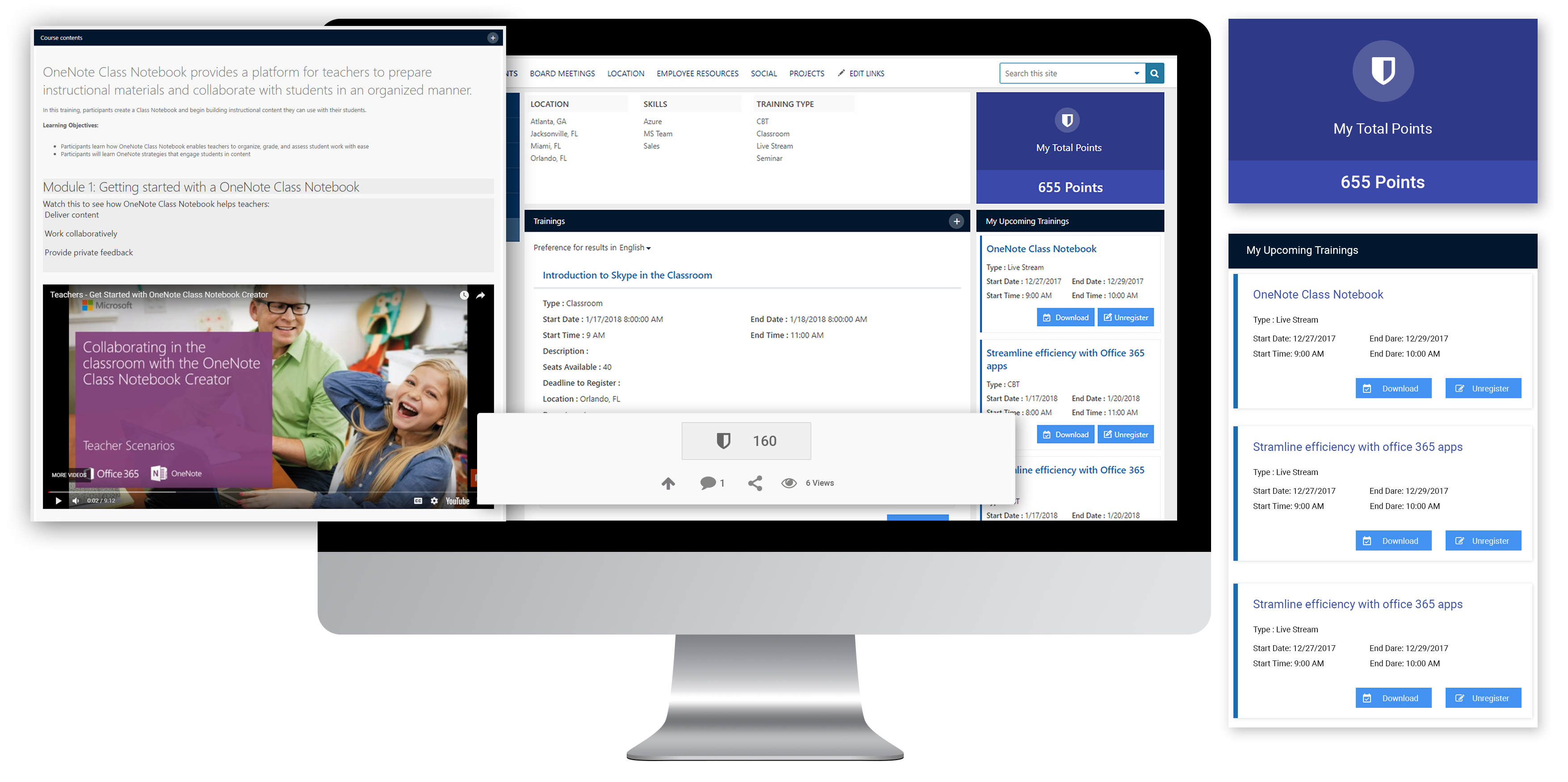 Easy to Build Classes & Tests
Admins can add a new training, by simply filling out the form accordingly. You can design the classes with rich text and HTML code. Embed eLearning text and videos for the lessons as well as adding the quiz questions and providing multiple answers. The quiz results will show you which answers were correct or not. Employees can retake until they pass the test.
Want to Learn More?
Book a demo with one of our SharePoint collaboration site expert to see how we can help you develop a training portal for your business needs to see how your learning management system works.