At a time when minimizing human interaction is of great importance due to Covid, contract negotiations face-to-face amongst parties and contract signing on physical paper with ink becomes a lot harder for all parties. A solution is to digitize the contract negotiation and signing processes to completely take place on a virtual platform.
Some of the best online contract signing software available in the market are equipped with state-of-the-art workflows and e-signature capabilities. The automated workflows, customized to fit your company, will automate all the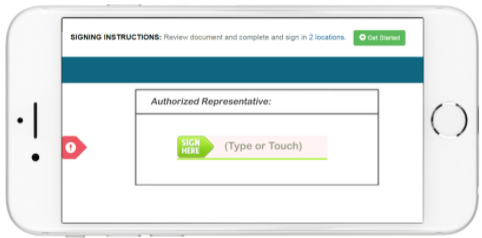 processes in contract management. The e-signature capabilities allow the contractual parties to sign a contract without having to print it out or even use a pen. This feature is also a great help for people working remotely. You can sign contracts from anywhere in the world. A study conducted by The National Law Review has reported that Electronic signatures are becoming the new norm during the COVID-19 outbreak.
Contracts signed in this method have the same legal standing as that of a contract signed in conventional methods. In the US the ESIGN Act and UETA ensure the legality of e-signature.
In this blog, we discuss how you can sign a contract online or how you can implement a digitized signature in your company's contract management system. In one of our previous blogs, we discussed what is e-signature and which are the best e-signature providers in the market right now.
Benefits of Electronic Signature
There are several benefits in switching to an electronic signature method for signing contracts at your company. Let us take a look at three of the important benefits.
Save Time
Contract signing with paper and ink requires a printer, paper, ink, a scanner to read the signature on the document, and an email to return the signed contract to the other parties. Electronic signature requires a contract management system portal with eSign capabilities. ESign is far less time spent than signing with ink on a piece of paper.
Contract Document Security
E-signed documents are encrypted, making them more secure than paper-based documents. Paper documents are easy to tamper with, the signatures can be misused by just using a copier. Using the right contract management software that is equipped with e-signature you can sign and store documents in a safe digital repository. The contract management software is equipped to detect even the tiniest of changes or alterations.
Reduce Costs
Electronic signature removes the need for a printed contract from the contract management process. Thereby saving money on printing machines that can scan and copy, paper, ink, and other stationery. The physical signature process is also prone to errors, which could result in more costs.
How to Choose an Electronic Signature Provider?
The best online contract signing software available in the market is built with efficient electronic signature capabilities. You can also adopt e-signature software for individual uses. These e-signature providers have a lot of services that can be customized for an enterprise organization as well as individual users.
Enterprise organizations need to send and manage several contracts to keep the business smoothly flowing. So, when choosing an e-signature provider you need to keep in mind the requirements you have. Your business might already have other digital systems in place, the electronic signature you adopt should integrate with existing systems smoothly. Other factors to keep in mind while choosing an electronic signature provider are its user-friendliness, mobile-friendliness, and security. Mobile-friendliness is important as more employees are using smartphones to update their work-related activities. A Forbes study revealed that in 2017, 51% of the workforce in the US use a work-related application on their smartphone.
It is a good practice to compare your choices and choose the best solution. Most of the e-signature providers offer a free trial period. We have put together the Top 5 Electronic signature providers in 2021 that you can make use of while choosing an electronic signature provider for yourselves.
Contract Management System and E-Signature
Contract management stands the most to benefit from adopting an e-signature software. You can save a lot of time and money on the contract management process just by adopting an e-signature capability. E-signature is not an innovation; it has been available since the late 1990's. E-signature is relevant now more than ever.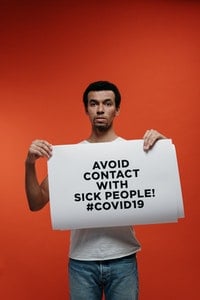 Gallup news reports that 33% of US workers are always working remotely, further creating importance to offer electronic signature and digital contract management.
The best online contracting software available in the market is integrated with e-signature capabilities. If you are still using a conventional manual system for contract management, you can achieve more results by using contract management software. Equipping your contract management for the digital age is an important step. If you adopt an electronic signature solution and you are still using a manual contract management process you are still losing a lot of time and money on other processes.
If you already have a contract management system, make sure that electronic signature integration can be implemented smoothly. If you are adopting a contract management software with integrated e-signature capabilities, make sure that you have all the required features to manage your contracts. Otherwise, the contract management provider you choose should be able to customize new features for your needs. Customization capabilities are something you should be checking when choosing a contract management solution.
Adopting the best online contract signing software is a great step in digitizing and streamlining your contract management efforts. Contract management is an important enterprise process, and it is also very vulnerable to risks. Contract management risks should not be taken lightly because these risks could lead to legal problems and could become a burden on budgets. To avoid risks, adopt a contract management software that offers an e-signature feature to streamline your operations and save time and money while keeping your documents secure with contract management encryption.