Collaborate, Communicate and Work.
Dock's company intranet portal to encourage your employees to collaborate for better productivity.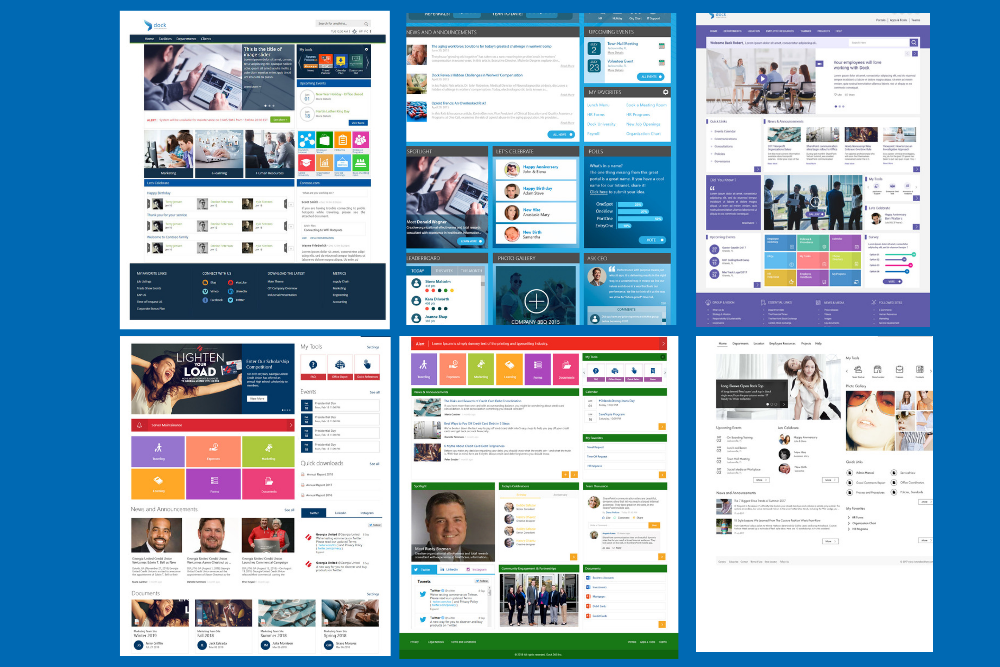 Dock is Powered by Microsoft SharePoint and Office 365.
Having learned from years of experience building dozens of intranet portals for enterprise clients, we built Dock to overcome these "out-of-the-box" challenges to help organizations drive user adoption and get the maximum return on their SharePoint investment. We tailored Dock's user interface to create an enhanced user experience while taking full advantage of SharePoint collaborative and business workflow functionality.
Dock is integrated with O365 Apps like Yammer, Skype for Business, PowerBI and OneDrive for Business. Dock makes it easy for everyone in your organization to get the information needed to deliver great customer experiences.
SharePoint Intranet Portal Benefits.
Connecting People and Resources Together.
Dock Intranet Portal features amazing UI for HR & Employee Directory, Departmental Portals, Analytics to ensure that the users can connect easily and collaborate to get their tasks done in no time. With dock, you will be able to seek relevant information about the users that includes the skill set and synopsis of experience. Your colleagues will be able to search among themselves using the Employee Directory powered by refining search, let it be skill, name, department, location or others, they will get the information in no time.