Dock Contract Management Solution for Non-profit Organizations
Easily adaptable, secure, and built on your Microsoft 365 environment. Manage contracts effortlessly with a contract management system that keeps your nonprofit organization mission, needs, and objectives front-of-mind.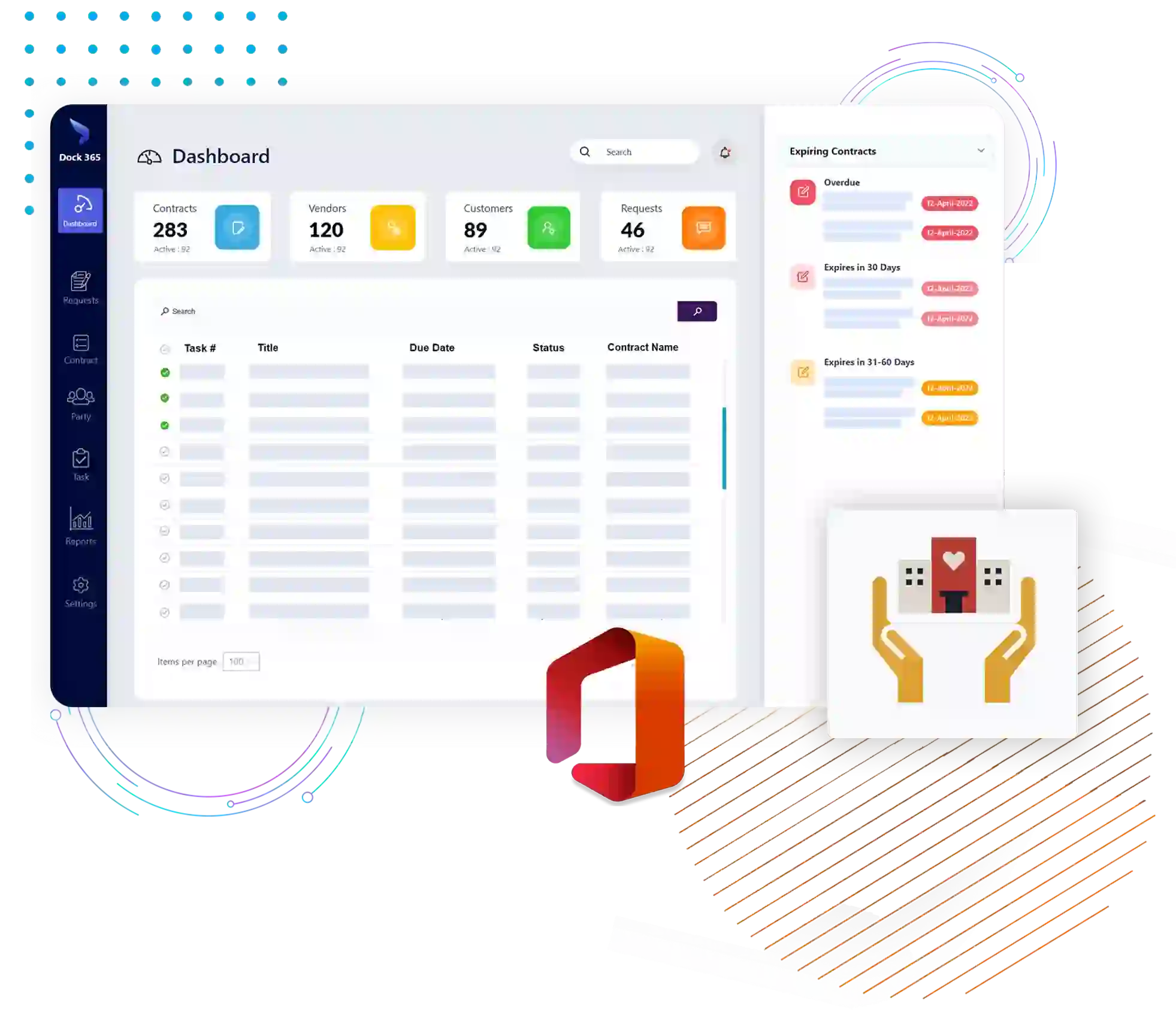 CENTRALIZED END-TO-END CONTRACT MANAGEMENT
Why use separate platforms when there's a unified solution
Dock 365 offers a powerful, productive approach to managing your nonprofit's contract lifecycles with user-friendly features and modern integrations. Proactive visual dashboard, custom workflows, contract creation, redlining, automated workflows, eSignature and much more.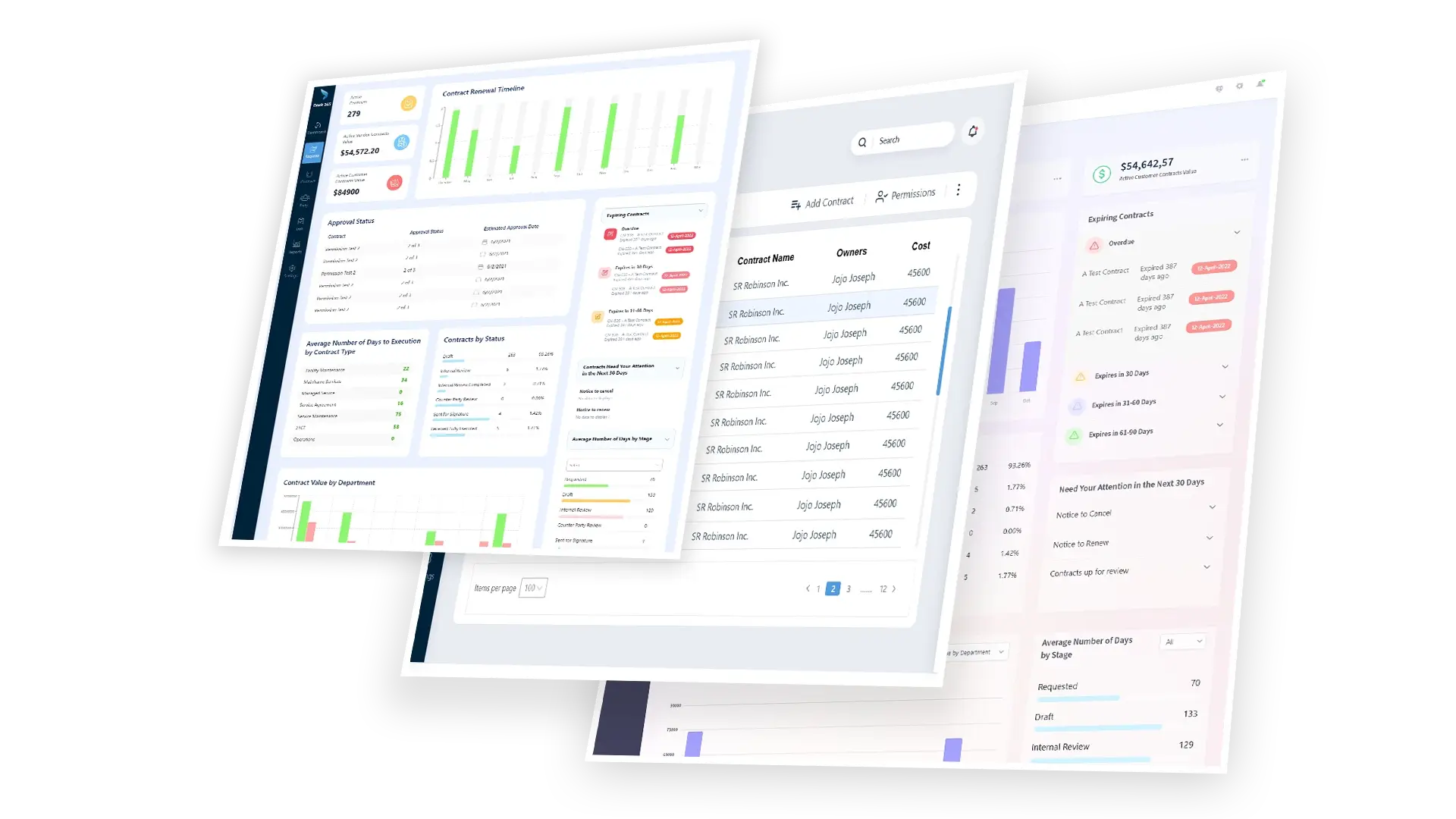 MAXIMIZE YOUR EXISTING MICROSOFT INVESTMENT
Built on Microsoft 365
Dock is a forward-thinking platform driven by results. Built on your Microsoft 365, SharePoint, and Teams, contracting will feel familiar and easy for your employees. It will also increase contract results, improve workplace collaboration & boost workflow efficiency and automate contracts with expiry and auto renewal reminders.
Keep Track of your Crucial Milestones and Stay Compliant
Take control of your contracts, keep track of critical milestones, and stay compliant with the simple, affordable contract management system for nonprofit's. With Dock 365, non-profit organizations can generate detailed reports to track and monitor their expenditure to maintain transparency.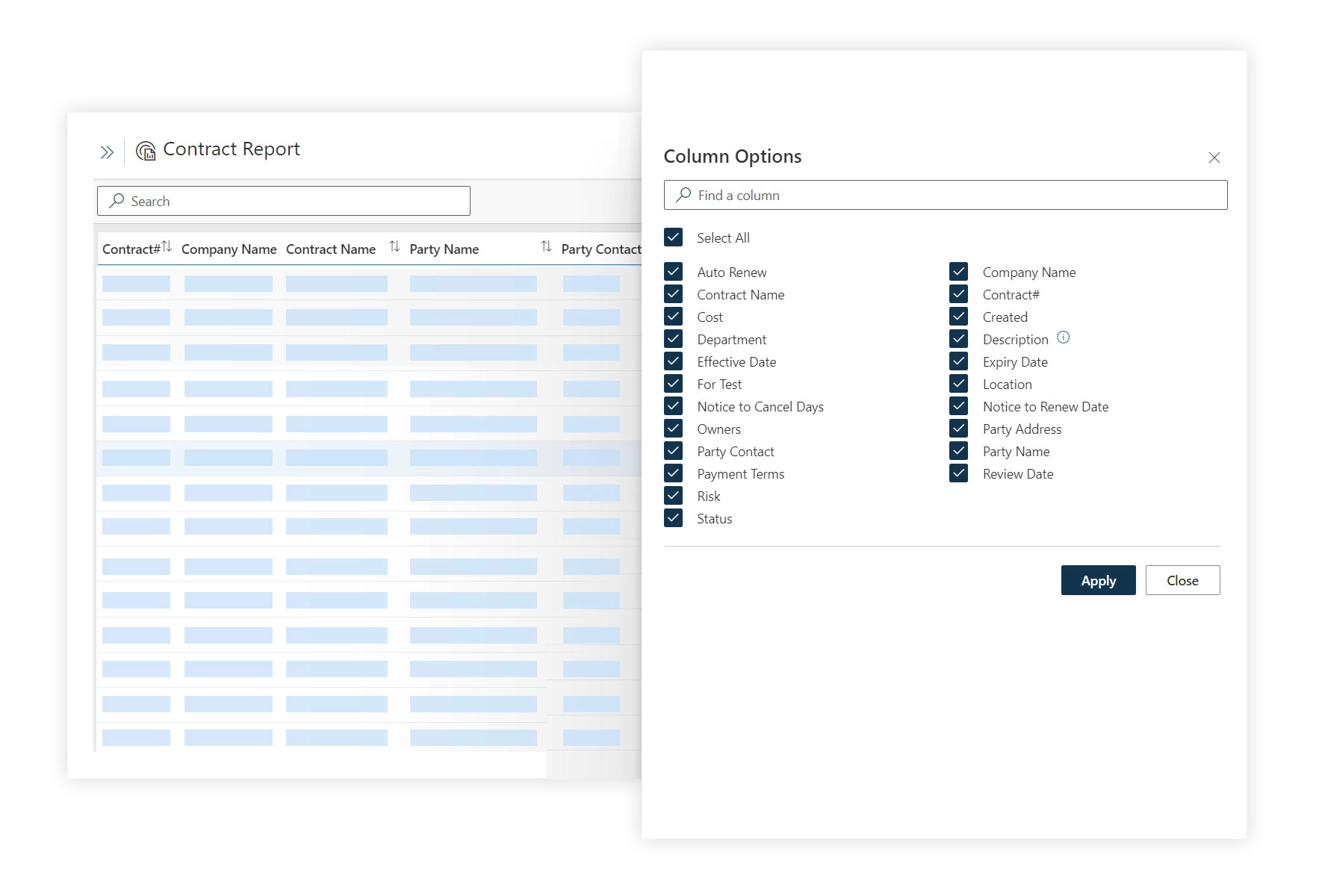 The contract management solution that's taking over
Integrate all your contract tools in one place with Dock.
Template library

Workflow automation

Centralized negotiations

eSignature Integrations

Cloud storage

Expiry reminders
Build compliant, accurate contracts every single time
Develop a library of automated contract templates like MSAs, NDAs, and employment agreements in an intuitive template builder.
Expedite approvals and reduce contract lifecycle times
Dramatically reduce the bottlenecks associated with preparing drafts for signing with flexible workflow automation.
In-browser redlining, commenting, and content-locking
Track changes in a single file and collaborate in a protected, unified environment.
Use DocuSign, Adobe Sign, and Sertifi for seamless signing
Securely sign and send contracts any time, any place, on any device.
Store, retrieve, and monitor contracts in one location
Custom filtering and text-based search makes document retrieval rapid and hassle-free.
Never forget an expiry or auto renewal date again
Dock's digital repository tracks key dates and reminds your team of them so they maintain a proactive contract approach.
Industry leaders choose Dock
Here's what our community thinks about Dock.
"Working with the Dock team was so easy. The team was super flexible, checking points to make sure things are going exactly the way we wanted."
"What I've really been pleasantly surprised with is your level of customer service. You have really great expertise on solving any of the issues we needed to solve."
Frequently Asked Questions
We're always here to answer any question that comes to mind. Click the chat button in the bottom right corner to speak with us.
How secure is the Dock 365 Contract Management System?
Because our Contract Management System is built onto your Microsoft 365 tenant, you own all of your data which is protected by Microsoft Microsoft 365 security. If you currently use Microsoft 365 or SharePoint groups, you can leverage these platforms to effectively and configure permissions.
Do you offer customer support and what are your turnaround times? What are your SLAs?
Our Jacksonville, Florida-based office is the center for every customer support request. Dock works to provide rapid turnaround times and support for any technical challenge or question, Microsoft patches, and minor customizations. If you would like more information on SLAs and support timing, reach out to us for more information.
How does your user training work and how many hours of training will I receive?
Our productivity solutions trainer will virtually meet with you and your team and provide step-by-step instruction and tutorials. With Dock Contract Management solution, you will receive unlimited training and user support. Here at Dock, we also offer additional learning materials and training videos for continued customer support and success.
How often is the Dock 365 Contract Management System updated?
We typically try to update our solutions quarterly, and we will communicate with you to make sure you'd like to receive the update. There is an option to opt out of updates if you'd prefer to stay with the previous version. The software downtime is generally quite minimal, depending upon the type of update deployed. A Dock team member will provide the update to your solution, so feel free to ask questions so you can get started using your updated version seamlessly.
What security and permissions features do you use? Does Dock use Office 365 groups for permissions?
The Dock 365 Contract Management System leverages SharePoint permissions, and we can assist you in configuring these permissions when we deploy your software solution. Dock also uses Microsoft 365 groups for permissions.
Where is data stored in the Dock 365 Contract Management System?
All data is stored in your Microsoft 365 and SharePoint online.
Make contract management easy for your non-profit today.
Experience our solution in action with a complimentary demo.
Book a complimentary demo