Digital

Contract Management

-

T

he Accessibility Your Business Needs Today
The biggest challenge businesses face while setting up a robust contract management process is the unending paper works and documentation. Coordinating and organizing these processes is consuming a big amount of time and cost. You will come across plenty of practical difficulties at various stages. Digital Contract Management Solutions can set your business free from these hurdles by providing you a handful of features and astonishing capabilities.
What is Digital Contract Management?
Digital contracting helps businesses to handle their collaboration with other service providers, individuals, and entities safer and smarter. With the help of a Digital Contract Management Software, you can organize people, business processes, and data efficiently. This will result in making better agreements and productive workflows.
Cloud-based Contract Management
The first thing we would like to point out is the vanishing of geographical barriers. Unlike traditional contract management software, a cloud contract management solution allows your employees to sign in and access the system from anywhere in the world, anytime. Dock 365's Contract Management Software is outstanding in programming contracts online. With this, even if you are not in the office, you can effortlessly sign into the CMS system and involve in contract management processes with ease. With all the data safely stored in cloud storage, uploading, and retrieving data is simple.

What you get:
No geographical barriers

Program contracts online

Data safety

Easy Access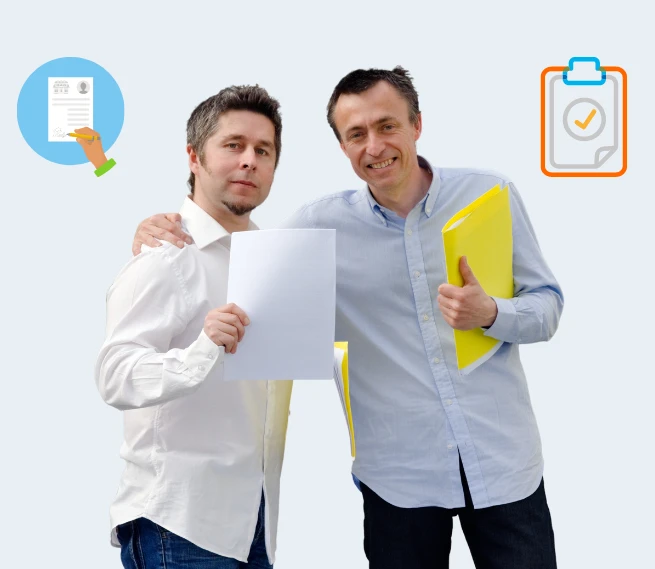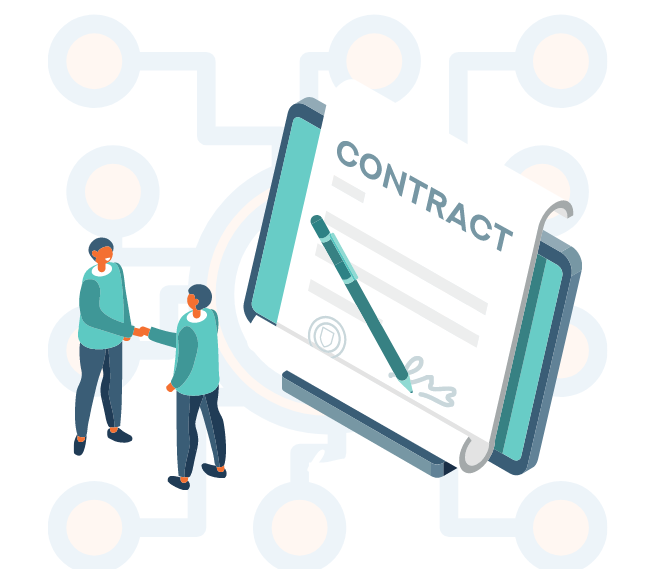 Enhance Contract Visibility Like Never Before
When you have hundreds and thousands of contracts to deal with simultaneously, it becomes almost impossible in a paper-based contract management process. The best digital contract management systems today allow you to store all your contract-related files and documents in a centralized digital repository. This offers remarkable benefits such as great reporting capabilities, exceptional findability, compliance benefits, etc. Furthermore, it can ensure that your entire organization is following the latest contract templates, terms, and clauses related to your contract management policy.
You will get:
Centralized

digital

repository

Reporting Capabilities

Improved Compliance

Contract Templates
Inbuilt Report Generation Capabilities
When you have many contracts to handle, creating a report based on specific factors becomes tough. With in-built report generation capabilities, Dock 365's contract management system makes it simple for you. Along with programming contracts online, your team can generate reports and lists to analyze and make smart decisions based on the results. You can easily generate reports based on factors like contract type, vendor, contract status, risk, and more.
You will get:
In-built report generation

Custom reports

Sort contracts easily

Contract Analysis made simple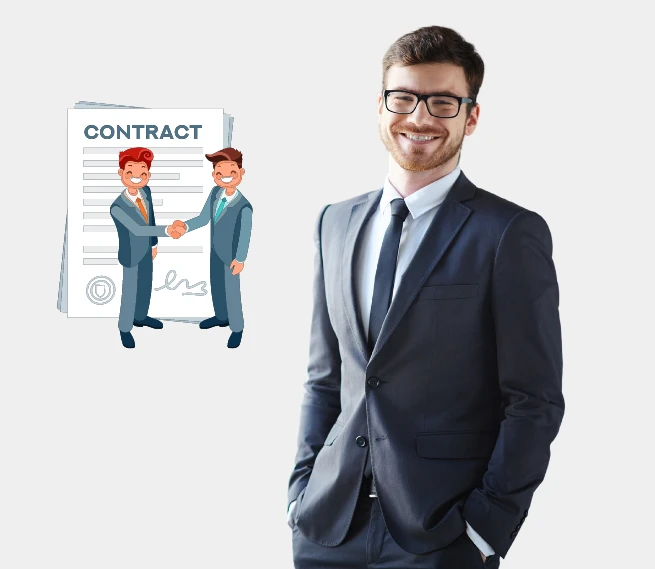 Get to Know More About Our Digital Contract Software.
Powered by Microsoft SharePoint and Office 365, Dock 365's Digital Contract Management Solution is exceptionally built for modern day businesses. Take a live demo now to see how capable is our contract management solution.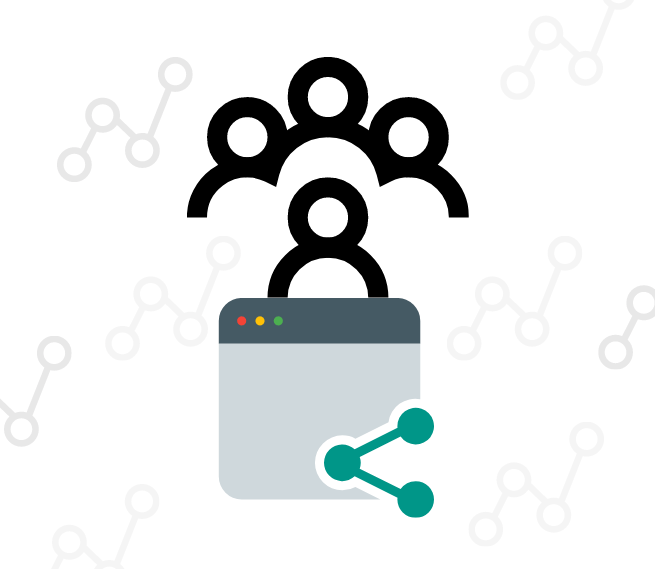 Systematic Contract Automation Approach
Automating contract management processes and workflows is easy when you have the best online contract management software. A systematic approach allows you to stay in control of each department. From programming contracts online to online contract agreement workflows, you can do that all with ease. With Dock's CMS system, we offer you facilities like free digital contract signing, effortless contract approval workflows, and templates to make each process easy for you.
You will get:
Better control over contracts

Automated contract Approval Workflows

E-signature facility

Easy to Configure Settings