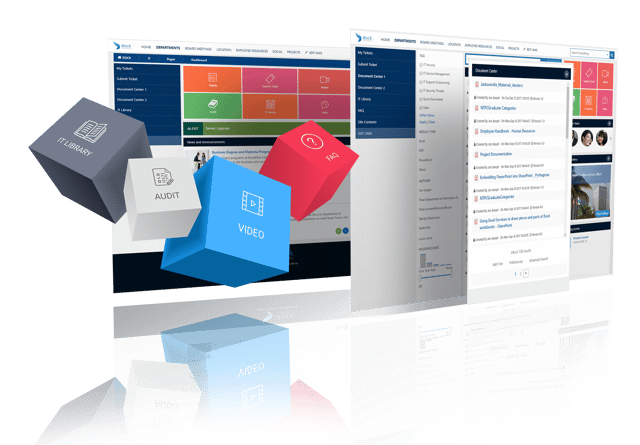 IT Portal Key Features
Some additional information in one line
Ticket Requests, FAQs and more
Organized by request information, assigned to IT personnel, the priority, date, description and more. Ticket requests are simple to edit as tasks are completed. Manage the document library and help desk features assist your staff in managing their day-to-day tasks within your company SharePoint intranet.
---
Compliance Organization
With the increase of cybersecurity risks and information breaches, compliance is imperative. If your company is already using SharePoint and Office 365, you can manage it with four essential steps to strongly establish and sustain as protocols.
Learn more about this process by reading more about compliance with our blog.