Manage Your Projects with Dock SharePoint Intranet
With Dock 365, you can start your project off right by using our custom project portal capabilities for a seamless project management experience. As a project management professional, it's critical to decrease inefficient communication with stakeholders or poor information management practices. Are you struggling with an unclear project collaboration standard that ultimately compromises your project's success? Watch our video and read on to learn more.
Launch & Report Projects
Track Data Every Step of the Way
Learn more about the way our project management portal helps you to keep track of each task, document, calendars and reporting to team members as well as stakeholders throughout the entire project. Below you can get a peek inside our project portal.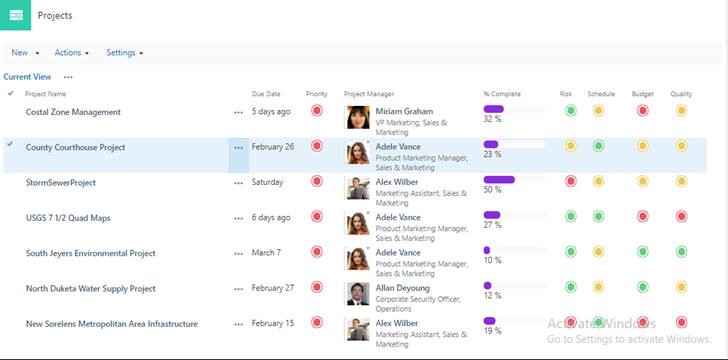 Our new Project Management site is where you can make a list of active projects with due dates, priorities, project manager, percentage complete as well as an area to monitor RISK, Schedule, Budget, and Quality.

Each project allows you to bring in a team to monitor progress and stay up-to-date on tasks. Dock features a "Timeline" in the form of a GANT chart to monitor the amount of tasks and work that has been completed in relation to the due date and time periods for each assigned task.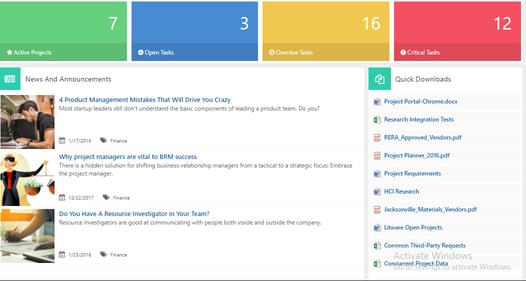 A downloads section of forms/procedures for Project Requirements, Plans, Contracts, or Vendor Forms.

Monitor data with a GANT chart of your project plans, budgets, schedules and quality control.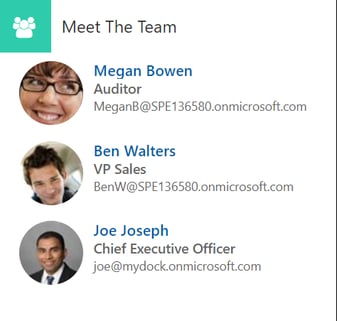 A project team section to communicate and collaborate quickly.

A calendar overlay that sync's directly with your Office 365 and Outlook calendar for your convenience.

A task list where you can assign due dates, prioritize tasks, and see who the task is assigned too. You can also add it to the GANT timeline chart.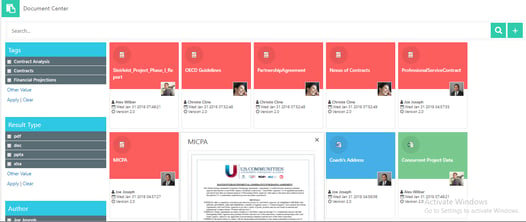 A document center where you can filter and search by author, type of document, and tags.