SharePoint Intranet Portal
With Dock, we utilize SharePoint and Office 365 for your company intranet home page so that it's designed to flow with your brand standards and organized by your business needs. This is where every employee starts their day to access important news, alerts, and information. Employee's birthdays and anniversaries, new hire information is highlighted. Employees can find out what is the next interesting event in the company.
The homepage can be fully customizable with additional components like social media plugins for Twitter, Facebook, LinkedIn, Instagram, Yammer and more. Dock will upgrade your SharePoint into a content management system intranet portal.
Top 10 Intranet Features
---
The Carousel Panel
Also known as a content rotator, the carousel panel is a key feature of the launch portal. Along with video and images to communicate company-wide messages, there's also a content area. This section will allow admins to broadcast CEO messages, quarterly reports and more.
Assets are stored in the SharePoint Picture Library for easy access. It's simple for anyone to implement because your company doesn't need an IT department when using the SharePoint intranet portal and Office 365 tools.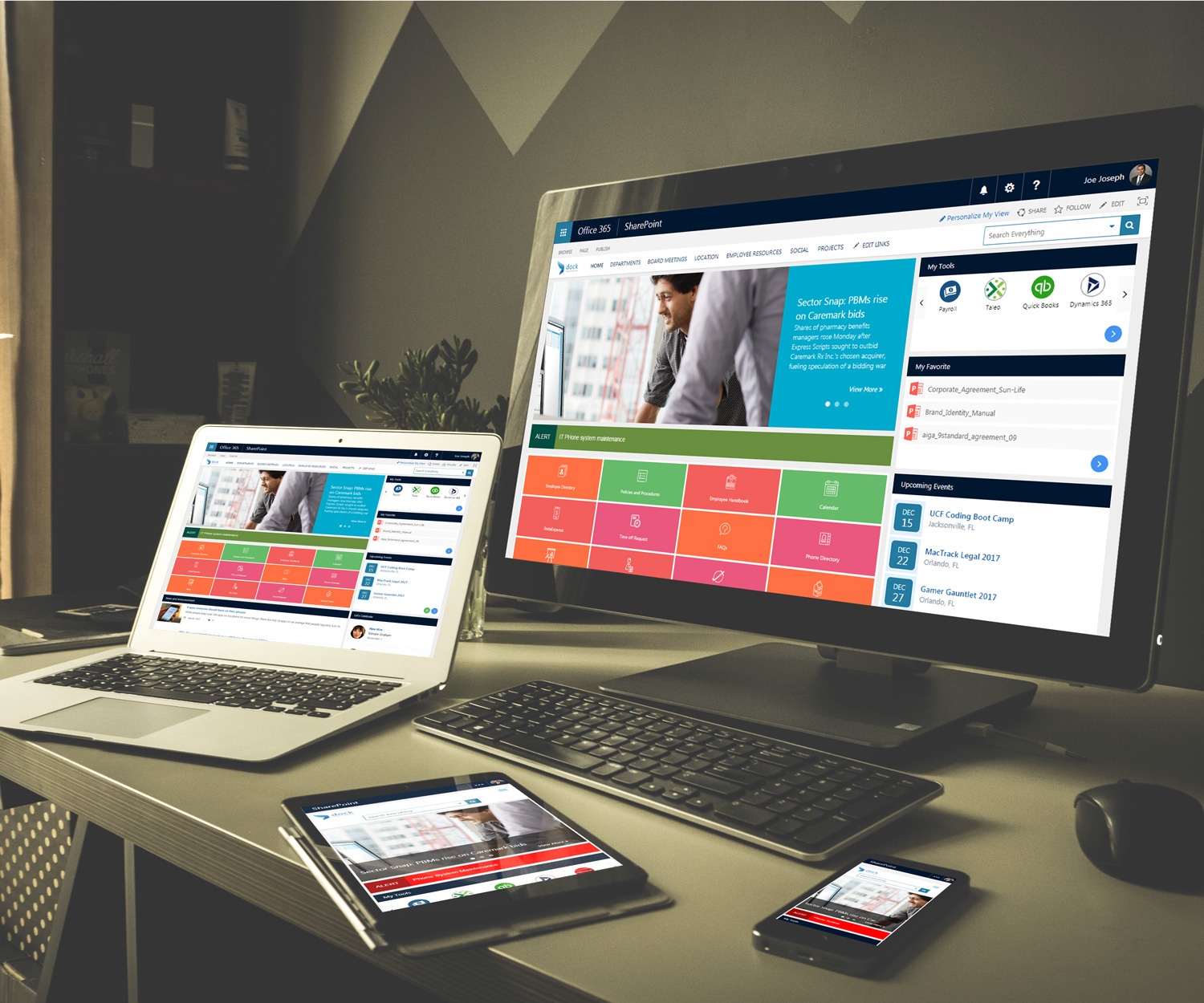 Quick Links
This section helps with common tasks such as HR's on-boarding process as well as FAQs for commonly asked questions. Other helpful links such as Policies & Procedures, Employee Directory and Time off Request.
---
Request your free demo today !