Irrespective of factors like industry, business size, location, there are few things common in all businesses. For one, every business whether big or small involves contracts. In fact, business operations heavily rely on the foundation of Contracts. In case, you find yourself nodding then undoubtedly the same holds true for your organization. But are you using a Contract Management System?
Why my

business

needs an Automated Contract Management Process?
Don't be under the impression that since your organization is not managing hundreds or thousands of contracts and most of your contracts are of the same type, implementing a Contract Lifecycle Management (CLM) solution will be a dead investment. That's surely not the case, complexity is just one of the challenges among the numerous others when it comes to Contract Management. It can even help your sales leaders to close deals quickly.

Statistics You Can't Ignore
33-41% costs can be reduced by eliminating contract inaccuracy and non-compliance. 60-80% business transactions are governed by contracts.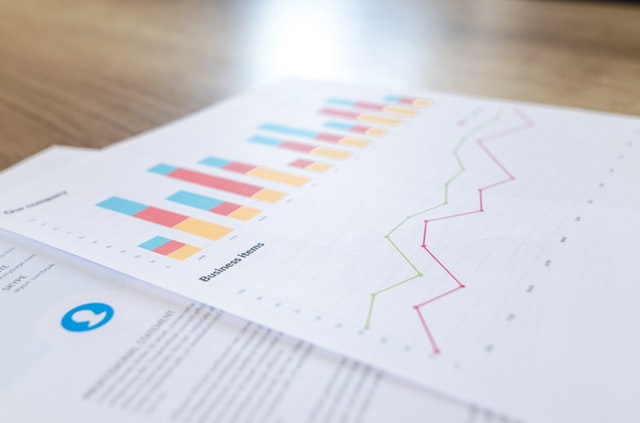 Does that ring a bell? Efficient Contract Management Tools can do wonders to your business. Right from improved workplace productivity to better spend management, the benefits are endless. Let's explore some top reasons why your organization needs to invest in a Contract Management System. Moreover, there are plenty of reasons why an online contract management model is more effective today.
Better Efficiency and Risk Management
The same contract can have different implications for different teams in the same organization. When it comes to the sales team they would want to close the deal as soon as possible. Whereas on the other hand, the legal team would like to carry out a thorough review to ensure that liability is minimized as well as compliance standards are met. This may result in conflicts among the teams owing to different goals. With features like central repository of documents and electronic signature it will become easier for teams to balance their priorities.
Improved Financial Optimization
An efficient Contract Management System eliminates unwanted renewals, curbs legal expenses and the most important benefit improves spend visibility. This helps in retaining higher percentage of savings. Purchases from approved vendors and at agreed-upon prices reduces "off-contract" spending too.
Increased Contract Visibility
With a Contract Management system all your files are stored in a centralized repository that ensures optimum compliance. Further, you can also make sure that your team is working with the latest contract templates and clauses. Also, the employees can access the contract documents from anywhere and at anytime. You might have a lot of misconceptions about a CMS software, but we can get it cleared for you.
Never Miss a Renewal Date or Negotiation Opportunity
Increase your team's renewal awareness with automated alerts. Contract renewal is a crucial time for businesses as they can negotiate a financially advantageous deal. Missing a negotiation period can result in auto-renewal of unwanted/redundant contracts and a missed opportunity to save money.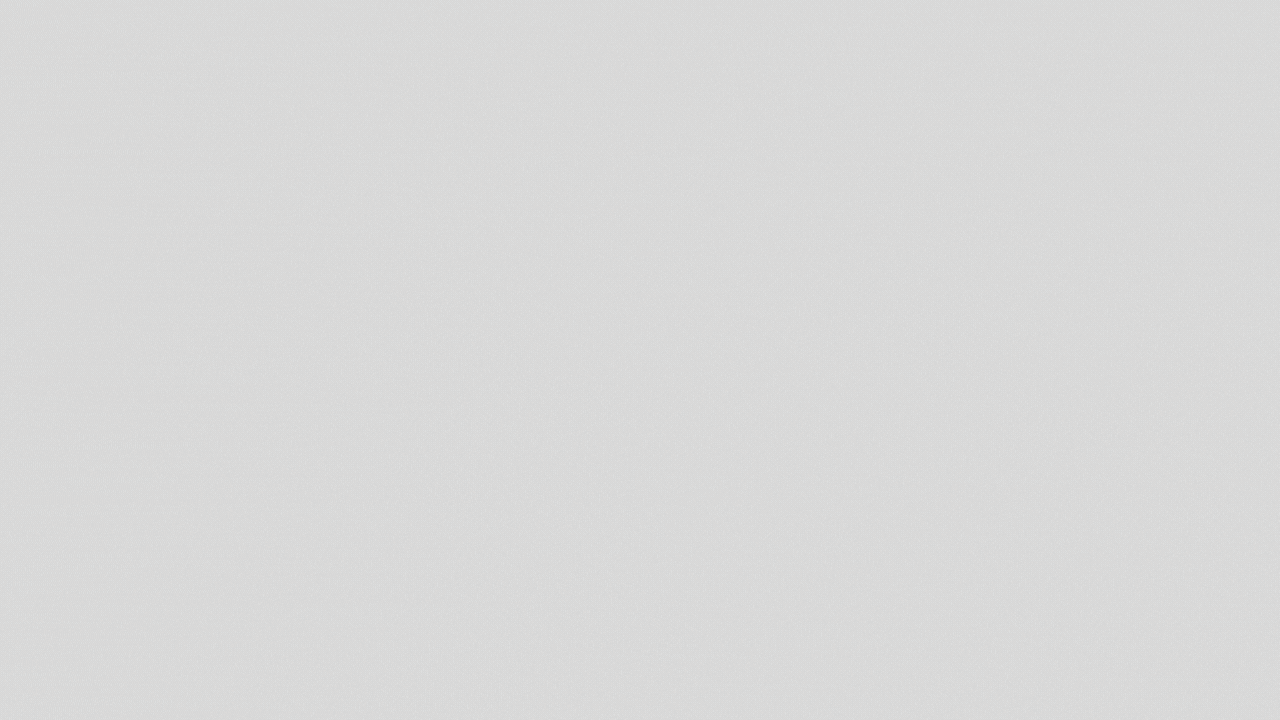 Enhanced Searching Capabilities
Depending on the solution you choose, contract management solutions come with basic and advanced search facilities. You can either tag or classify the contract documents into groups like IT, marketing, finance, etc. This ensures that your team no longer needs to spend hours to find a version of the contract or a document or file.
Ensure Contract Compliance
With Contract Management Tools come streamlined business processes. Every single contract at every stage is held to compliance standards. Giving you more control over contracts, different versions of a contract document are also available thus ensuring that only the right people have edited a document. Learn how contract management can turn things for your business.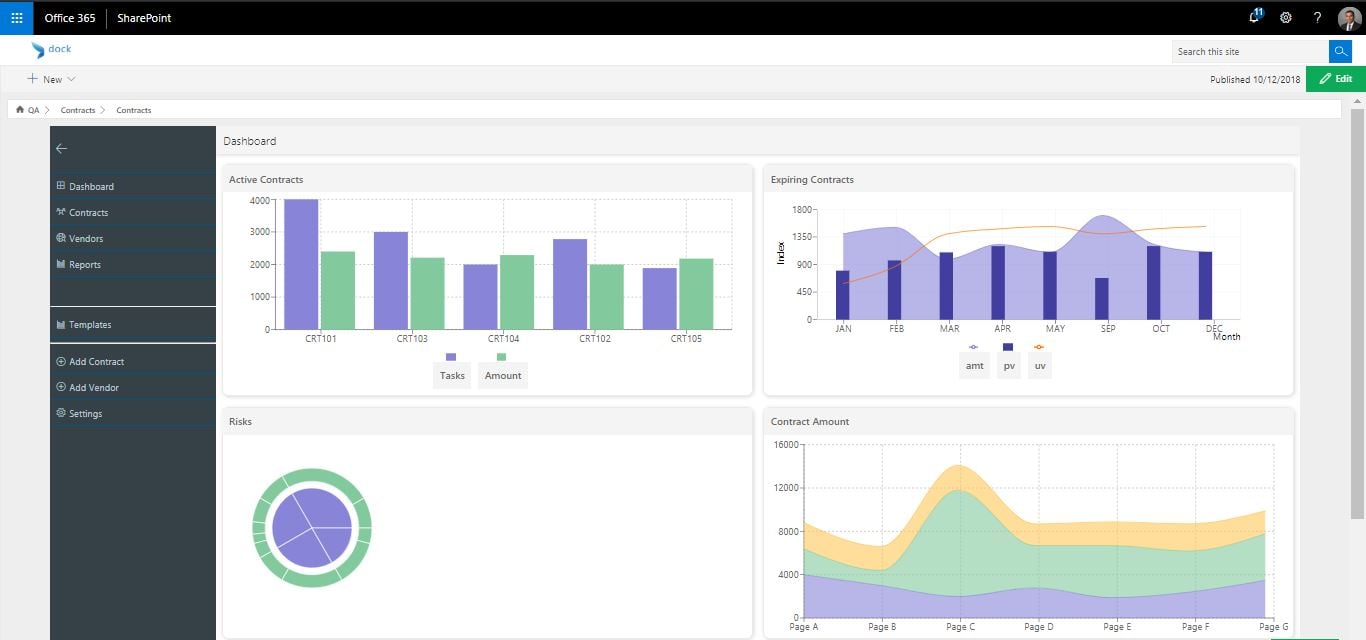 Dock 365-Contract Management Dashboard
Are you ready to invest in a Contract Management Solution? Introducing Dock's Contract Management Portal. Powered by Microsoft Office 365 and SharePoint, it increase workplace productivity, and profitability, while at the same time eliminating risk and reducing costs.