Typically, lawyers and a dedicated legal department take part in the contract review process. During this process, they formally review legal agreements and take notes for later discussion and reviews. In the context of contract lifecycle management, the contract reviewer might document the duration of the contract term, key clauses, deadlines, provisions, and other items. The initial review is then sent off to a higher-level associate to fill in any gaps missed in this first review. However, during a manual contract review that travels through multiple people, there is still a high likelihood of missing key items and provisions.
Content:-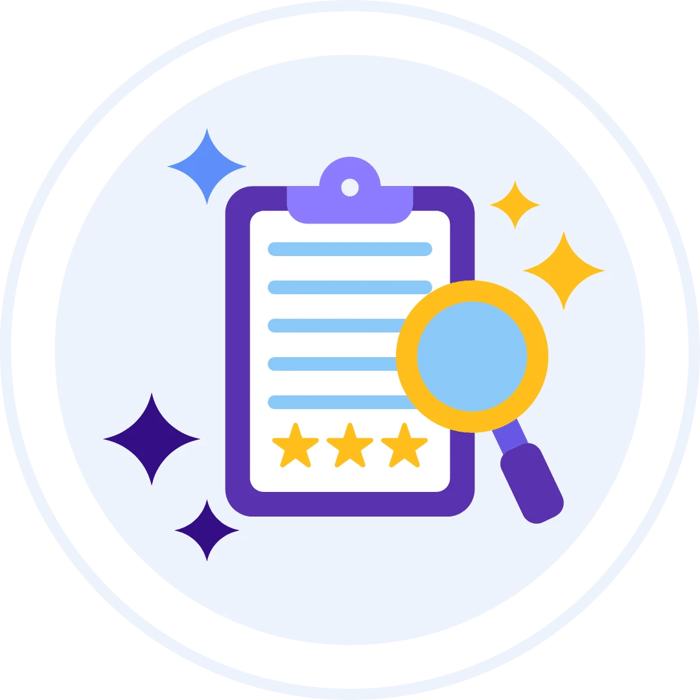 The Function of Contract Review Software
The sole function of contract review software is to review contracts while standardizing an organized, rapid, and accurate approach to the contract review process. Previous contract review software solutions leveraged questionnaires that requested users to input data regarding contractual issues. Following this, the software would collect the responses into and database and then monitor the progress of the review.
Today, the majority of contract review software systems available include robust features that simplify the review process. A contract review software solution is one key productivity tool that allows business to effectively manage a variety of business process. For example, contract review software empowers users to easily and rapidly locate exact contracts and contract data, as well has comprehensive contract histories, contract statuses, and current contract performance markers.
Contract Review Software Features
We recommend implementing a contract review software solution that is powered by Office 365 and Microsoft SharePoint so that you can support your reviews with the most powerful features on the market. The capabilities offered by both Office 365 and Microsoft SharePoint will streamline each review. The creation and storage of contracts becomes effortless, as all contract data is stored within a digital centralized repository.
A contract review software solution will empower your contract lifecycle management with best-in-class capabilities that expedite contract lifecycle times. For example, our contract review software allows users to request new contracts and add obligations. Tracking, assigning, and reviewing contractual obligations is made simple with your software solution, where you can gain the most current progress updates and insights in real-time. Our solution also allows users to assign contracts and specific obligations to employees on your team.
To add, the best contract review software solutions available consistently include workflow automation features. With automation, you can design a standardized sequence of steps for every contract to follow during the contract lifecycle, and especially during the review and approval phases. Contract review software will support your business with custom reporting features to optimize your contract review processes over time with data that helps you compare trends and identify which methods are successful and which methods need improvement.
Interested in a contract review checklist? Click here.
Save Time With Contract Review Software
Ultimately, the contract review process for a single contract can take an exorbitant amount of time. Multiply the average time it takes to manually review one contract within your organization by your total contract volume and it'll give you quite the idea of how time-costly that this phase of contract lifecycle management is. Commonly, the contract review stage consists of the same parameters every single time – where the reviewer searches the document for the same things over and over. Term length, indemnity clauses, insurance requirements… the list goes on. A contract review process without the assistance of software and advanced technological tools is only destined for failure by way of increased bottlenecks and turnaround times that run at a snail's pace.
Why Adopting Contract Review Software Is An Intelligent Business Decision
Contract review is one of the most critical stages of contract lifecycle management, and any organization could greatly benefit from leveraging a software platform that sorts all contract details in an easily retrieval and searchable manner. To gain the competitive edge, adopting a contract review software solution is one of the best business decisions you could make. Contract review software will support your business by increasing visibility and accountability across your departments, where involved stakeholders can access contracts and associated documents for review from your centralized cloud-based repository. In addition, contract review software is instrumental to mitigating risks, as a contract management system can keep all of your employees in-the-know of upcoming deadlines, contract expiry and auto renewal dates, and much more with automated alerts and other key functionalities.
Want to learn more about tracking changes during the contract review process? Click here.
Contract Review Software and Contract Management Systems
A contract management system can offer your company several collaborative and productivity-driven tools to support your contract drafting, reviews, negotiations, and other processes. The best contract management systems come readily equipped with contract review software that can identify exact contract data points within moments. These systems will assist your legal team and all involved in the contract review to conduct reviews in a more accurate and rapid fashion than ever before.
Provide Your Legal Team The Support They Need During Contract Reviews
Especially when considering all the effort that your legal department contributes throughout the various stages of contract lifecycle management, the contract review process is one of their most critical regular activities that have the tendency to become rather overwhelming. Checking and rechecking contracts prior to submission on the part of your dedicated team of lawyers and legal professionals can interrupt the daily workflow, causing this process to lag on longer than it truly has to. Thanks to contract review software, your legal team can get the support they need during this key phase of the contract lifecycle. Rather than having to physically redline and edit contract documents using paper and pen, or having to endlessly scroll through digital contracts and insert typed revisions, your legal team can leverage an advanced solution to the challenges involved in contract reviews.
Conclusion
Contract review software has so much to offer your legal department and other involved stakeholders in the review phase of contract lifecycle management. These contract review software solutions support lawyers to analyze and correct contracts rapidly and accurately, which has the power to improve the quality of your legal contracts, save time, and manage risk. We recommend leveraging an end-to-end contract lifecycle management solution that comes equipped with contract review capabilities.