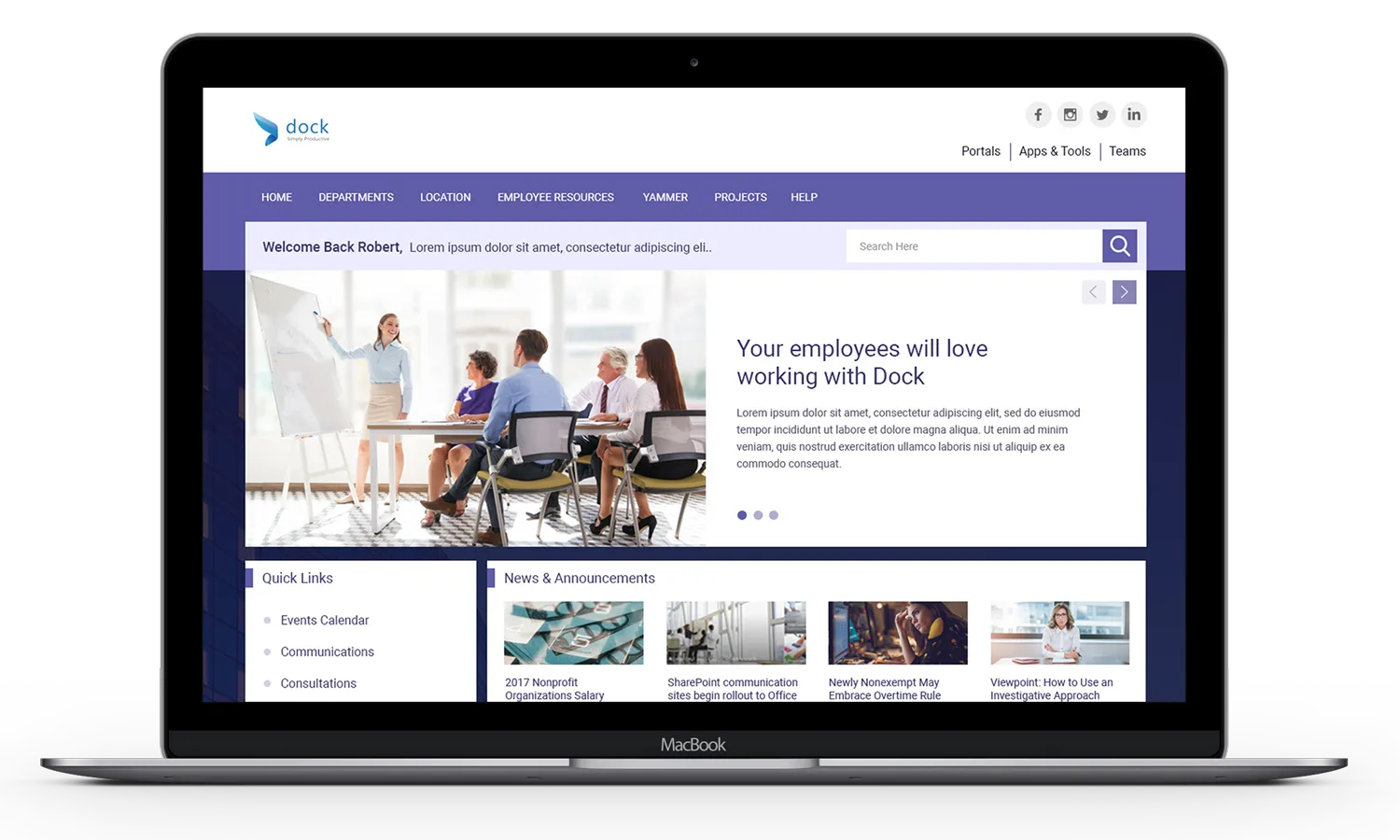 How long will this process take?
From deployment to going live is 4-6 weeks. In case of any additional features needing custom development, we will provide you a time estimate based on the requirements.
What is your communication process?
We're with you every step of the process. We also offer tech support as needed. If needed, we can set up calls at regular intervals for review and feedback.
Will the SharePoint site be customized to our company brand?
Yes, we take in all your branding guidelines into consideration and use them to apply to your intranet.
How can we move our data over from our current intranet or file server?
We have tools such as MyGrator to migrate content to SharePoint. If you currently have content on your SP site it will not be deleted or overridden.
How can we ensure file security and Data Loss Prevention (DLP)?
Using SP's user permission, we take steps to ensure your documents are only available to your specified users. Our client relations team will work with you to get all your details required.