Dock 365 has taken the out of the box SharePoint and have customized it to help overcome challenges to help organizations drive user adoption and get the maximum return on their SharePoint and Office 365 investment. Promote better employee experience through digital transformation. Foster creativity and innovation. Get stronger employee engagement across your organization.
Customized To Your Brand
Use your brand colors and style to make an intranet portal that is fit for your business. Customize the dashboard where employee start their day to promote important news, alerts, and information. Employee's birthdays and anniversaries, new hire information is highlighted. Employees can find out what is the next interesting event in the company.
A Portal For Each Department
Department sites are very useful to every organization to securely share files within each department and improve collaboration among the team members. We have created different department layouts for you to choose from during the deployment.
Increase the efficiency of your marketing department with our Marketing Portal, with improved access to digital assets, web content, brochures, marketing material etc.. Improve sales process with Sales Portal, efficiently manage sales documents, proposals and contracts in one place. HR and Employee Resource Portal to help HR team to collaborate within the department and also share document with employees. IT team can be more efficient with their IT Portal where they can manage IT policies, licenses and internal collaboration.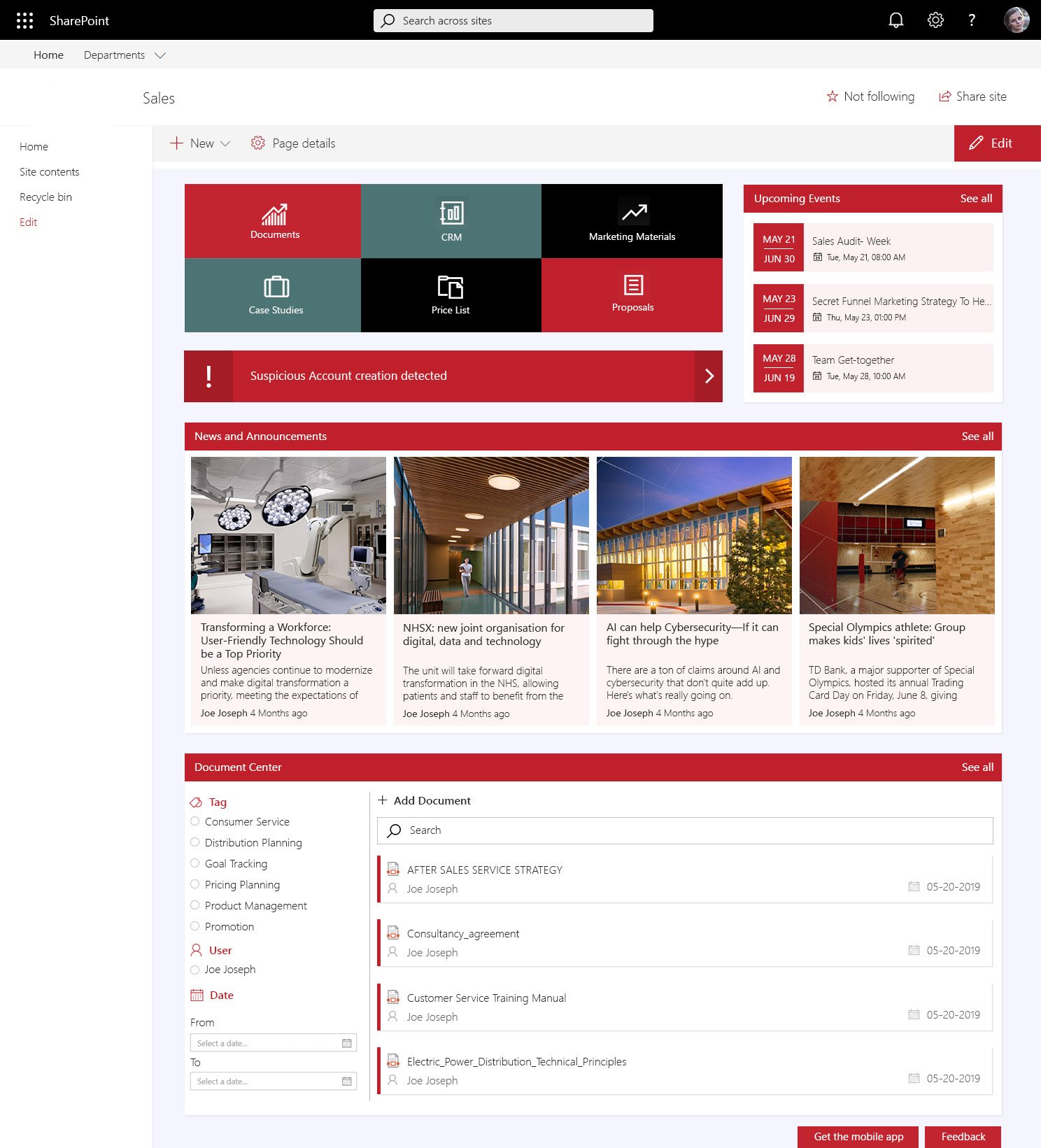 Intranet Mobile App
Today's world is connected more than ever, and your team needs the resources that will allow them succeed in a ever evolving business world. Being able to communicate, make updates and stay informed are attainable ways to help your team be successful. Learn more about the areas where our Intranet Mobile app can help your business.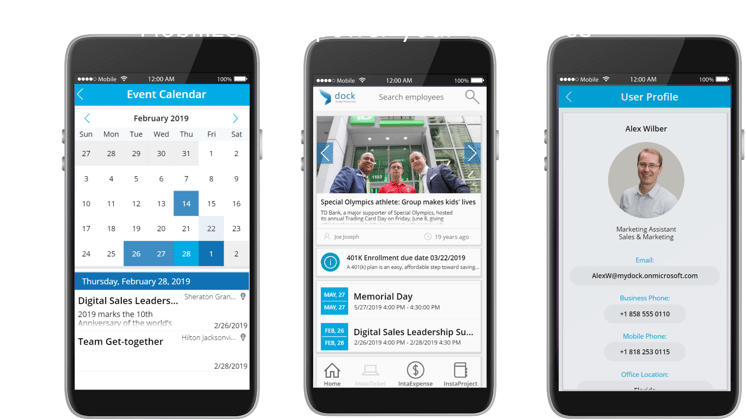 Engage Employees In Social Intranet
Encourage employees to be involved with your social platforms. Keep them engaged in discussions. Our social media connectors can be integrated into your intranet for up to date information on your social networks.
Integrate with your favorite software solutions
Dock help our customers to make the best use of their existing IT investment by integrating them with Dock platform.
Request your free demo today!