Contracts serve as the base for any business relationship, as they guide contractual responsibilities, obligations, and decision-making. A common goal of any organization's strategy towards contract lifecycle management is to increase accountability, visibility, and accessibility to the contract portfolio. A manual approach towards contract lifecycle management involves physical paper copies of contracts and associated documents as well as email back-and-forth, which can be highly inefficient and costly. In addition, this manual approach presents roadblocks in access to key data and analytics. This results in contract managers adopting a cloud-based, online contract management solution equipped with a centralized contract repository.
Content:-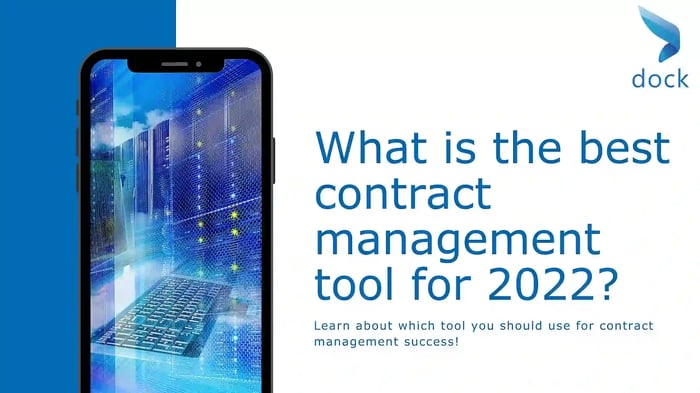 The Aftermath of When Businesses Misplace Their Contracts
In a manual approach towards contract management, contracts are often stored in inaccessible places ill-equipped for sensitive contract data. Many businesses lose sight of their contracts following signing, only returning to them in the case of discrepancies, missed obligations, violation of contract terms, etc.
Problems With Manual Contract Storage
Poor contract accessibility
Manual contract storage means that your contract data is stored in a variety of offline, disconnected locations, which can cause data retrieval to become an arduous and time-consuming task.
Subpar insights on contract terms
Gaining insights on key contract data like terms and conditions, deliverables, service levels, etc. requires a ton of unnecessary digging, and you also miss out of analyzing data spanning the entirety of your contract portfolio.
Minimized visibility into counterparty performance
The lack of visibility of performance data, KPI metrics, and contract history leads organizations to make repeated errors.
Reduced knowledge of contractual relationships between clients and vendors
Manual contracting leads to organizations to fail to understand the implications of certain contractual relationships over a given span of time.
Poor version control and contract tracking capabilities
The inability to control contract versions and track contracts can cause organizations to forget about amendments as well as draft multiple versions of the same agreement, leading to miscommunications.
The Implications of A Disorganized Contract Management System
Wasted Time and Money
Disorganization is costly. You'll waste time trying to locate contracts as well as lose the ability to track amendments, which can often lead to duplication.
Missed Due Dates and Renewals
You'll miss far more contract deadlines and renewals without a dedicated digital contract repository, causing increased risk and poor vendor and stakeholder experience
Noncompliance
Disjointed contract storage leads to a lack of compliance and slow audit response times, and gleaning insights from manual contract data points is risky and increases the likelihood for data reporting discrepancies
Subpar Business Outcomes
Poor visibility of contract terms and fulfilled obligations results in weak performance and additional challenges
What Manual Contract Storage Looks Like
Without a cloud-secure, online contract repository, businesses leverage manual document management methods like folders, filing cabinets, and other physical document storage solutions. In addition, businesses might leverage digital contract storage options by way of shared drives, Excel spreadsheets, email files, and PDFs.
Why Businesses Should Use Digital Contract Repositories
Today's contract management software solutions often include digital contract repositories to offer secure contract management and storage. Keeping current and past contracts in one location means you have an abundant storage system for contract data, accessible for review at any time. A digital contract repository means peace of mind regarding exactly where your documents are stored, as well as knowing they are kept protected in a cloud at all times.
Single Location for Document Storage
Contract management software functions as a secure repository that provides your authorized employees with the ability to reference all contract-related data. Generating and sharing customizable reports is extremely simple in an online contract management system.
Constant Contract Access
A digital contract repository supports rapid document search and retrieval with custom, savable filter capabilities. You can also easily gain insights on key contract data to support you in risk mitigation and in making data-driven decisions.
Visibility of Third-Party Relationships
Gain the most current data into your commercial contractual relationships so you can analyze compliance and spending. To add, you'll be able to maintain proactivity towards your contracts by increasing awareness of approaching auto renewal dates, milestones, and the achievement of business objectives.
Eliminate Administrative Tasks
Contract repository software reduces the likelihood of human errors and discrepancies in data entry. With your repository, you'll minimize the need to complete administrative tasks manually. The robust search capabilities provided by your contract repository make it easy to locate exact documents and clauses with custom filters. Version control is also a highlight of a digital contract repository, where you can constantly confirm that contract draft versions are correct with flexible administrative workflow automation. A digital contract repository is also scalable, so adding additional contracts online rather than manually becomes easy.
Ability to Generate Reports and Complete Audits
Access to contract data within your repository allows you to simplify auditing where you can easily build audit trails to be reused in the future, while also cutting down on audit response times.
All of your contract data is protected and kept confidential with encryption at rest and in transit due to cloud-based digital storage. With access controls, you can also safeguard against unauthorized users retrieving confidential information while eliminating the likelihood of data breaches and leaks.
A Simple Contract Repository Checklist
Here's what you should look for in a contract repository to support cost-efficiency, organization, and time management:
Access controls
Data analytics capabilities
Custom search and filtering features
Integrations
Audit trails
Automated notifications and reminders
Security features
Learn more about our Dock 365 Contract Management System here.
Learn more about Contract Lifecyle Management (CLM) Software here.
For more information, we would like to welcome you to schedule a free demo with us today.