The novel coronavirus has forced employees to work from home. Work productivity and proficiency of employees is increasing whether they are working from a home office, from a co-working space, or even from another country. Everyone has gradually adapted to the drastic change in work culture as working from home grants employees more freedom and flexibility in terms of working hours. Could working from home become the "new normal"?
After adapting to a remote working culture, how are employees using their contract management system? Companies adapted to a more digital environment to keep their business contract life cycles on track as remote work has suddenly become an overnight requirement. Here in this blog, we will discuss a few tips to increase your business contract bandwidth to operate more feasibility.

Tip 1: Mobile Contract Management
A mobile compatible contract management solution is recommended because it can be controlled and adjusted at any time and from any place. It is much easier for a contract manager to manage documents on smartphones and tablets in real-time. Accessing and managing contract documents, automating contract workflow tasks, approving amendments, tracking key dates and milestones, signing contracts, and finally searching, and reporting can all be done. A mobile compatible contract management solution meets the highest standards of data protection too.
Tip 2: Schedule Regular Video Conferences
Remote employees stay on the same page using regularly scheduled video conferences. Schedule video conferences at set days and times each week. Keep focused at each meeting. Welcome collaboration. Confirm contract management system workflows after every video conference, using data learned as each employee shares the progression of workflows in their pipeline. Regular video conferences or meetings between employees and whole teams involved in the contract process can help to get constructive feedback on the contract agreements completed within the week. Tasks that need to be accomplished like setting the contract outlines, talking points, contract procedures, contract cancellation, or even negotiation of contractual agreement can be analyzed during this meeting. Thus, video conferences are best suited for day-to-day accountability of the remote contract management processes.

Tip 3: Make E-Signature Available
You can get your remote contract management work done faster and easier with an e-signature capability. E-signature solutions include sales contract execution, contract preparation, negotiating contract terms, and finalizing agreements. E-signature capabilities reduce time, postage costs, waiting time between a question asked and an answer received. E-signature software can reduce manual tasks and increase accessibility for your customers and employees. E-signatures are processed without having to obtain a physical digital signature dongle. Moreover, e-signature reduces hard costs thereby enhancing employee productivity.

E-signature has been legalized by various organizations around the world. ESIGN Act, signed in 2000, grants legal recognition of electronic signatures in the United States. According to the electronic Identification, Authentication and Trust Services regulation (eIDAS), a governing body for electronic signatures in Europe, there are different types of e-signatures as:
Simple (or Basic) Electronic Signature (SES)
Advanced Electronic (or digital) Signature (AES)
Qualified Advanced Electronic (or digital) Signature (QES)
Tip 4: Leverage Cloud Storage for Contracts
Centralized cloud storage can be considered one of the most valuable attributes your remote contract management system can possess. It is difficult to figure out the exact information you need from a physical filing system. But on the other hand, it is easier to find one contract or one key document from cloud storage as digital data may be easier to copy and share. It also offers a backup feature so that you can determine which version of the contract you are viewing or editing. Also, it is easier to understand who made changes to a specific contract and what has been changed. With a cloud-based repository, you can control who accesses your data. No changes can be made to a document by employees or stakeholders without permission.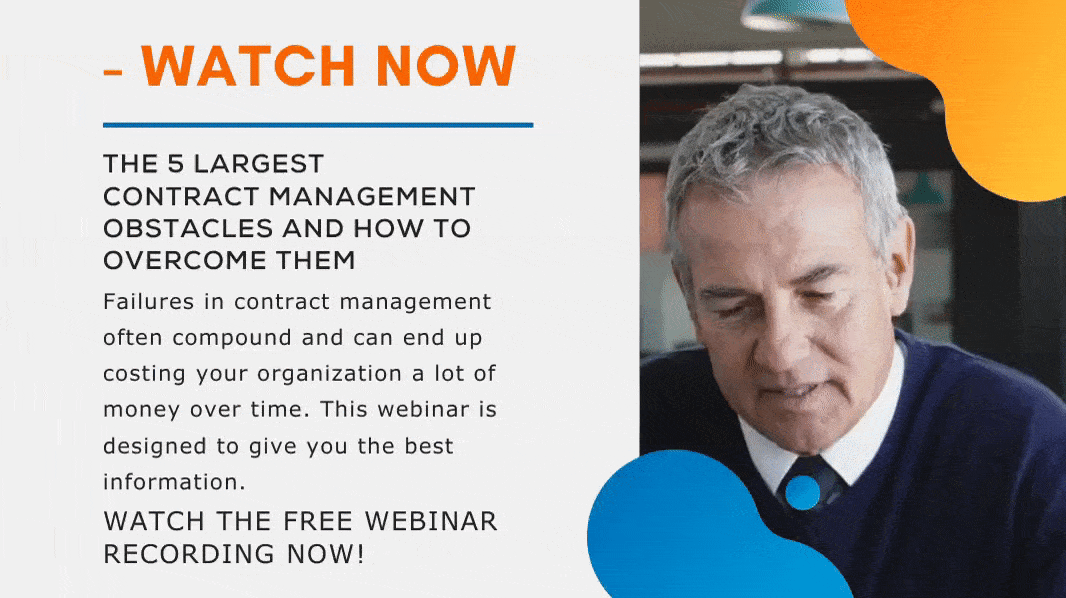 Tip 5: Uphold Workflow Automation
It is easy to follow contract business rules with an automated contract workflow. Contract workflow automation powered by artificial intelligence (AI) and machine learning (ML) can effectively modernize the contract management system. It is quite difficult to create an efficient workflow with manual tools. Automation tools, on the other hand, can save time, reduce costs and can enhance the whole remote contract management process by creating a flawless and effective workflow. Bottlenecks in the contract process can be eliminated if an immaculate workflow is created to track up-to-date contract changes.
Approximately 71% of employers are finding it problematic to familiarize themselves with telework as a way of doing business. Facilitating transparency in a remote environment is therefore a matter of great importance especially for work streams that include crucial roles like contract management systems. Following the above five tips can help you to manage your whole contract process and operate a successful remote contract management process. Get to know more about the best industry-standard contract management solution by booking a free demo.