Imagine taking the time to print contracts and sending them to clients and vendors for physical signatures. Not only do you spend time preparing the contract for signature, but you also have to wait and wait and wait for the signee to sign and return the contract. This needlessly wastes an extraordinary amount of time. But thanks to contract management software, you can leverage electronic signature integrations to reduce turnaround times and sign your contracts within seconds on your mobile device.
The best contract management systems available today come readily equipped with electronic signature integrations from leading providers like DocuSign, Adobe Sign, and Sertifi for example. Here at Dock, we offer a Contract Management System with these integrations to make your contract signing processes remarkably easy. Built on Microsoft SharePoint and Office 365, our Contract Management System offers countless features in addition to electronic signature.
How Electronic Signature Integrations Work
Our contract management solution is embedded with electronic signature technology from DocuSign, Adobe Sign, and Sertifi. Simply upload your required documents in any format, add names and email addresses of your recipients, and place signing fields to indicate where signees are required to sign. Once completed, recipients receive an emailed link so they can access the document.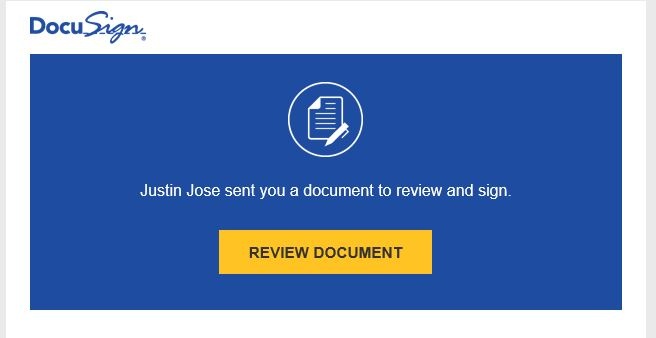 With electronic signature integrations, recipients can easily access documents, adopt their signature, and then sign the document. Here at Dock, you'll finalize agreements, complete approvals, and close deals within minutes.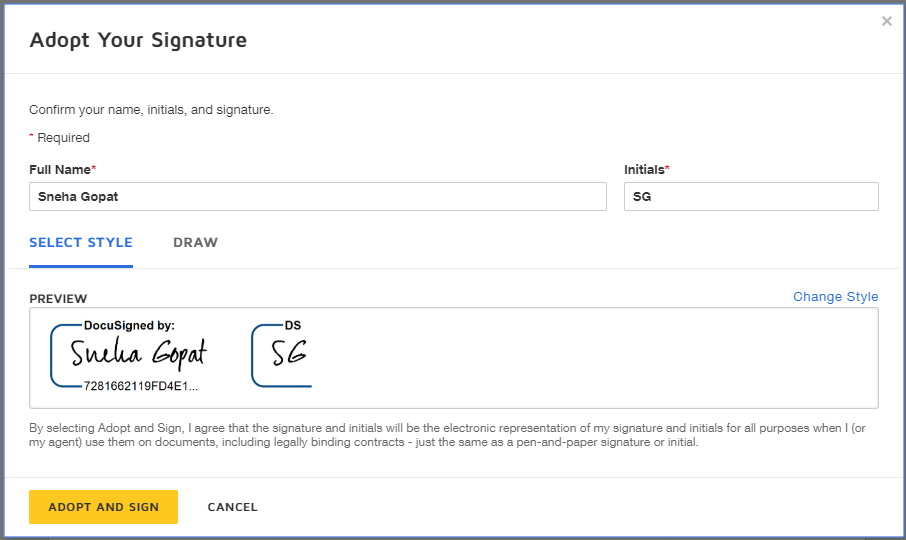 Advantages of Electronic Signature Integrations
1. Improve Contract Speed
Reduce turnaround times and close deals rapidly with electronic signatures. Electronic signature features allow your organization to reduce turnaround times and mitigate unnecessary delays. This means you'll finalize more contracts at faster rates, resulting in shorter contract lifecycles overall. With a rapid and efficient contract lifecycle management system equipped with electronic signature integrations, you'll certainly increase the value of your contracting services and improve customer and client satisfaction.
2. Increase Security and Compliance
Tamper detection alerts and audit trails support you in ensuring the most secure contract signing process possible. Audit trails allow you to track, monitor, and verify the validity of your electronic signatures at all times. Considering traditional wet signatures, your documents are highly susceptible for forgeries and other security issues, so a digital alternative is certainly the way to go.
3. Reduce Error and Increase Risk Mitigation
A report by Forrester describes how leveraging an electronic signature app can reduce the quantity of errors by 80% on average. With our leading contract management solution, you can increase the accuracy of your contracts with advanced risk mitigative features and automated capabilities that standardize your process – resulting in reduced user errors.
4. Sign Anytime, Anywhere, on Any Device
So long as you have a stable internet connection, you can access contracts requiring signature on any device no matter your geographical location. Dock 365 leverages Microsoft Teams to make this possible, so you can take any contract on-the-go with your Teams app. Once you have provided your e-signature, your signature can be repeated throughout the remainder of the contract lifecycle -- adding an additional touch of efficiency.
5. Cut Costs
According to an Adobe report, 61% of company managers that draft, sign, and send contracts, mention that leveraging an electronic signature platform will cut contract management costs. By automating the signature step of the contract lifecycle, you standardize your approach, increase accuracy, and reduce the potential for human errors to occur. Not to mention, digitizing your signing stage saves a significant amount of time, money, and resources by eliminating the need to print, sign, scan, and send physical documents.
Schedule a free demo with us today for an in-depth and interactive overview of our Contract Management System.