Electronic signatures have revolutionized contract management and the business world at large. And with the introduction and global acceptance of this utility, the act of writing and collecting wet signatures for contracts is considerably outdated. In this blog, we'll go over exactly what a wet signature is, how and why it is used, and what should be used instead. If you're ready to learn how to transform your contracts come 2022 with a different signing solution, then a contract management system equipped with electronic signature and automation capabilities might just be the exact solution you need.
Content-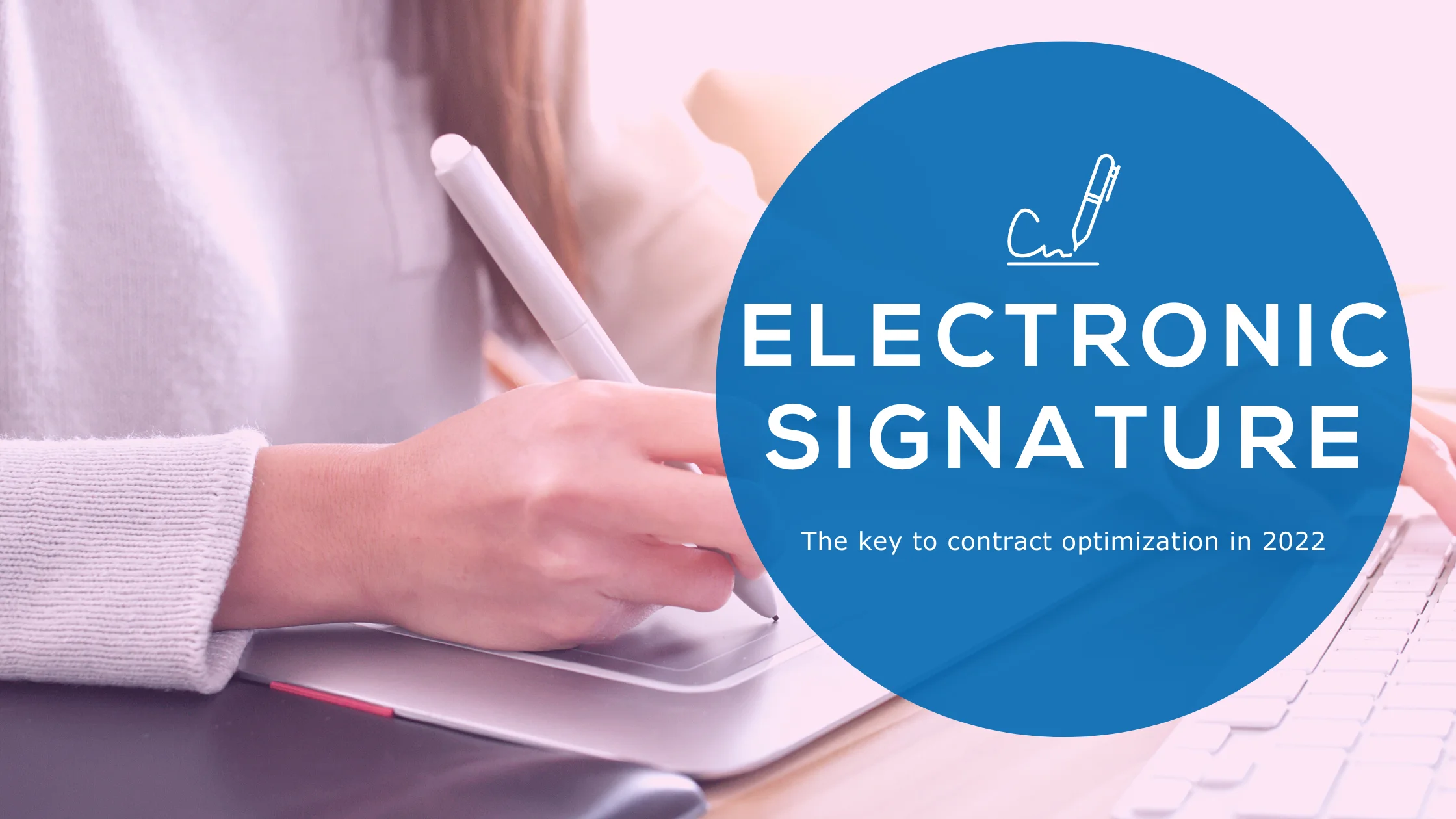 So, what's a wet signature?
Wet signatures are your traditional physical signatures made with pen (wet ink, hence a "wet" signature) that legally bind parties to contract terms. A contract will typically request or require each party to sign the contract prior to enforcing its terms. A wet signature means that the signer physically writes their personal signature with pen across paper, giving those signed documents to the counterparty, where the counterparty signs as well. Electronic signatures have changed the manner that businesses and organizations sign contracts and gather signed documents. Electronic signatures offer a far more secure and reliable process to attaining required signatures. So instead of using physical documents and wet ink to manually attain a signature, you can instead use electronic signatures for your digital documents. Electronic signatures are equally as enforceable by law, which is also important to note.
In what scenarios are wet signatures required?
Depending on the contract's validity, content, purpose, and the jurisdiction of the parties, you'll need to leverage a wet signature. Electronic signatures are considered legally enforceable globally, however according to laws in the United States, a wet signature is needed for notarized documents, collateral documents, deeds, and mortgages. Based on the jurisdiction, there will likely be additional requirements pertaining to notarized signatures, expectations for leaving initials, and requirements for physical, wet signatures.
Where wet signatures go wrong
There're several reasons why electronic signatures have changed the game in the landscape of contract management and in the business world. For individuals, small businesses, and enterprise-level organizations, electronic signatures streamline the process of collecting signatures by reducing turnaround times and by giving signers the ability to sign documents at their convenience on their mobile devices. Gathering wet signatures manually takes far longer than it does with an electronic signature solution. So, forget about delivering stacks of documents from party to party and instead save time and money with a secure and fast electronic alternative.
Electronic signatures are a great option for mitigating risk. Physical contracts are more vulnerable to being stolen, misplaced, and damaged, unlike its electronic counterpart. Digital documents are stored in a cloud, meaning your data can be backed up and restored. Delays and bottlenecks associated with attaining wet signatures only get worse at your business grows and as your contract volume increases. Signing contracts by hand isn't a quick and easy process when there's hundreds of thousands of documents requiring signature. And with contract automation, you can leave wet signatures behind and sign numerous documents in bulk electronically with a single click.
What are the differences between wet signatures and electronic signatures?
Today, electronic signatures are considered the most secure, digital option to signing legal agreements. Transitioning from a manual approach to your contract workflow (i.e., filing cabinets and mail) to a cloud-based approach can support you in more productive and organized contract lifecycle management. Many modern business and industry leaders have made the switch to e-signatures, supporting them in developing more results-driven contracts.
Considerations for transitioning to electronic signatures
With contract automation, you can remove the delays associated with wet signatures. This allows you to build, edit, and manage all of your legal agreements and contracts in a centralized, cloud secure location that is accessible to all of your employees.
Instead of solely transitioning to electronic signature, you should also standardize your signing procedures with a contract management solution that improves version control and oversees the movement of data between parties to ensure data integrity.
With customizable contract workflow automation, you can automate the sequence of steps your contracts follow to support signing, negotiations, reviews, and approvals in a secure, collaborative portal. Because all of your contract data is kept secure in the cloud platform, all authorized employees and users can easily access contracts an associated contract data whenever they need with custom filters and text-based search capabilities to increase the efficiency of document retrieval. Contract management software makes it incredibly easy to integrate with business solutions and applications to maintain your business needs pertaining to customer relations, finance, procurement, HR, and more.
How to get started with electronic signatures
It's understandable to feel overwhelmed by the idea of overhauling your contract signing process. However, wet signatures will only do more harm than good for your organization by way of inefficiency and poor risk management. Wet signing only slows down business processes, so we highly recommend making the transition to electronic signatures as soon as possible.
How to select an electronic signature provider
There are several electronic signature solutions available today. But how can you differentiate the best from the rest? Electronic signature software can be adopted for individual use, or it can be leveraged and customized for use within enterprise-level organizations.
For enterprises, it's important to consider the optimal workflow of contracts. You want to ensure that there is a smooth process set in place that allows for the seamless delivery and sharing of multiple contracts. In addition, when selecting a provider, it's necessary to assess your business requirements and current objectives. Can the provider integrate with your current business solutions software platforms? Is the electronic signature software easy to use on a variety of device types? What security features are included? Analyzing these questions can support you in choosing a provider for your organization.
Maximize contract results in 2022 with contract management software and electronic signatures
Adopting an electronic signature solution can support your organization's contract management strategy in a tremendous way by increasing time- and cost-efficiency. According to a 2020 Gallup report, 33% of employed individuals in the United States work remote, contributing to how electronic signatures have risen in popularity now more than ever.
You'll find that the most robust contract management solutions on the market today include electronic signature integrations. To extract more value and return on investment from your contracts, we strongly recommend to not only transition to a digital alternative to contract signing, but to also leverage contract management software. Rather than overseeing and storing your contract manually, contract management software makes it possible to automate several routine contract activities while increasing risk mitigation and saving valuable time and money for all of your involved departments. Why lose time and money when there's a better solution available that optimizes your efforts for every contract at hand?
To streamline your contract management activities while increasing risk mitigation and contract security, then adopting a user-friendly and intuitive contract management system is the best possible step you could take.
Top benefits of electronic signatures
Electronic signatures offer three main advantages:
1) increased contract security;
2) improvements in the user experience;
and 3) faster execution of legal agreements and contracts.
It's no secret that electronic signatures have revolutionized the modern digital marketplace. Here at Dock, our Contract Management System is integrated with some of the world's leading providers in electronic signature like DocuSign, Adobe Sign, and Sertifi.
Now with your electronic signature integrations, you eliminate the slow processes and numerous steps associated with attaining signed documents via manual wet signatures. No need to download, sign, email, or snail mail documents back-and-forth to finalize and execute your agreements. In addition, you'll find that turnaround times are reduced substantially, and this can be attributed to the mobile friendliness of these e-signature solutions. Your signing parties can download and sign documents at any time, in any location, on any mobile device at their convenience. And what does this mean? You can send a contract off for signature and receive the electronically signed digital document back within a few minutes – now you're actively able to execute your contracts at faster rates.
Electronic signatures are very secure, including audit trails and a "hash". In addition, you can always be certain that your version of the agreement is the most current version, as the software automatically saves the signed document into your centralized repository. Monitoring the status of your contract is simple with integrations. You can easily oversee exactly who signed a given document with timestamped histories. These integrations also alert parties when a given contract is requested for execution, notifying them along the way of the contract's status.
Overhaul contract signing in 2022 with Dock 365
Dock has assisted numerous leading businesses and organization with a solution that makes contract management easier than ever. Our Contract Management System is integrated with electronic signature providers like DocuSign, Adobe Sign, and Sertifi to provide your users and clients with a contract signing experience that is undoubtedly a step above the rest.
Here at Dock, we use your current Microsoft Office 365 and SharePoint subscriptions for an easy to use and cost-efficient approach towards contract lifecycle management. Our comprehensive contract lifecycle management (CLM) software supports all of your company's departments, from legal and finance, to HR and operations, in all of your contracting needs and activities.
Ready to learn more about our Dock 365 Contract Management System? Click here.
Interested in Contract Lifecyle Management (CLM) Software? Click here.
Schedule a free demo with us today for an interactive overview of our Contract Management System.