With the shift to digital, many of the ways that companies handled contracts have become outdated. Plenty of organizations have recognized this and have opted to change how they handle contract management. Their legal teams have made the switch to use contract management software in order to handle their contracts throughout their lifecycles.
Much like the tools they're using to handle their contracts, the way that companies approach contract management has also changed. Let's zoom in on 5 practical contract strategies for contract management system that you can focus on.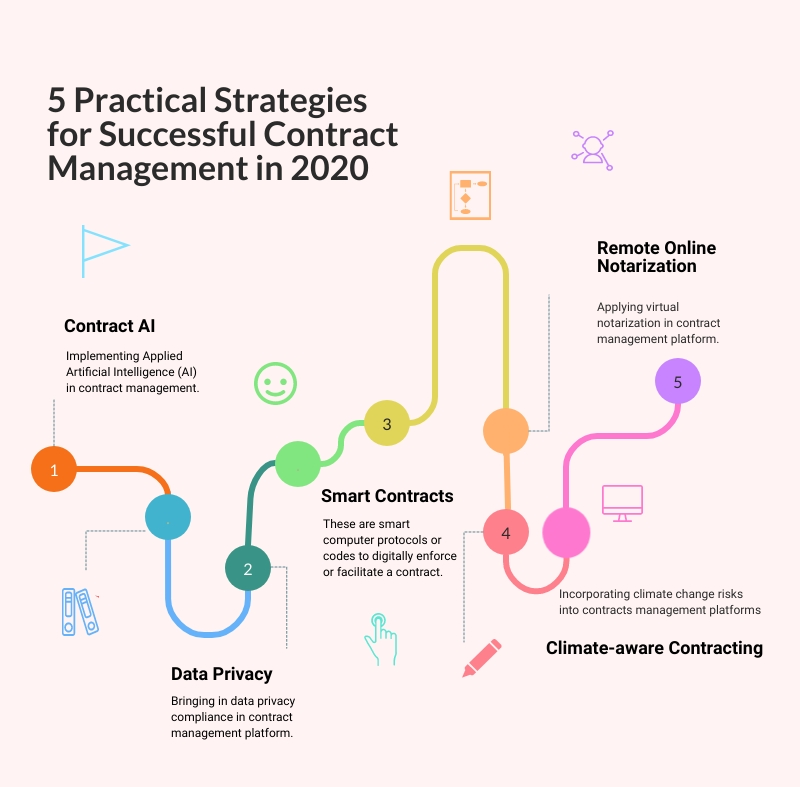 Contract AI
Keeping track of the sheer number of contracts in your organization can be a challenge. Many companies lack a proper database or an efficient way to find and extract all the relevant contract information. Additionally, many of the effective contracts they create and manage are done so manually. Both come together in a way that means companies often waste a lot of time on contract management system. That's why we recommend adopting artificial intelligence to help manage your contracts. Studies have shown the companies that invest in machine learning-based contract management see a boost in productivity. AI contracting software can quickly sort through a large volume of contracts and flag relevant information – making your whole platform smarter than ever before.
Data Privacy
This year, Cisco's 2020 Data Privacy Benchmark Study showed that 70% of organizations said that they received business benefits from privacy including gains in operational efficiency, agility, and innovation. This number is up from 40 percent in 2019. Beyond just the benefits to your business, it's important that your data privacy practices are effective. Make sure that you are maintaining consistent standards and actively avoiding risks that could lead to data breaches. As your business grows, the number and type of effective contracts you will enter grows. Having lacklustre agreement policies can lead to misfortune down the road. Accordingly, practicing proper data privacy can help avoid these problems while also providing more active, tangible benefits for your organization.
Smart Contracts
As trends evolve, so do the ways that we handle contracts. Smart contracts are self-executing contracts that digitally facilitate, verify, or enforce the negotiation or performance of a contract. These transactions are digitally documented and executed, providing costless, trackable transactions that cannot be retroactively changed. These save time as they do not need a third party to enforce their terms. These are not only more credible than normal contracts but using these also save time as it does not need to go through a third party for validation.
Climate-Aware Contracting
More and more, companies all over the globe are recognizing climate change as a threat to their business. Currently, supply chains account for some 50-70% of corporate carbon emissions. This makes climate-aware contracting an important issue for many companies. Your business needs to be looking over its contracts to see how it can address CO2 related aspects and reduce the deal's overall effect on the environment. One way to do this is by using a digital contract management system to cut down on the amount of paper that your organization is using. By doing so, you're not only helping the environment, but also building your reputation with other businesses.
Remote Online Notarization (RON)
One contract strategy that has been gaining momentum recently is the use of Remote Online Notarization. RON is the use of audio/visual technology to complete a notarial act where the principal is not in the same physical location as the notary public. By using RON for their contracts, companies can do everything virtually – saving time and allowing for everything to easily be tracked within an online system. Additionally, RON makes it so you can have something notarized at any time so long as a notary who has access to the system is available.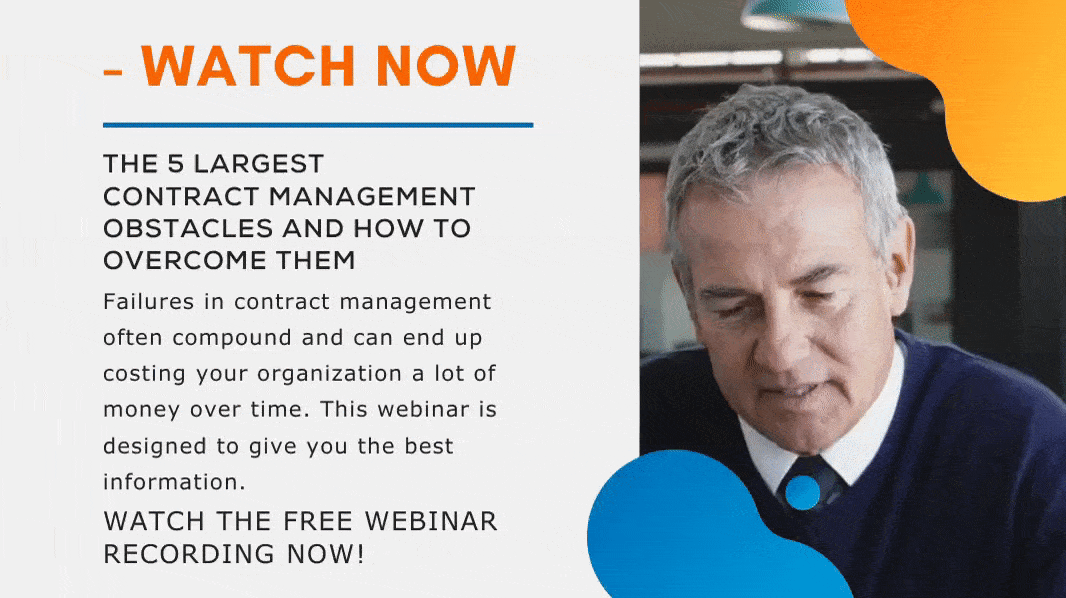 Getting familiar with these practical contract strategies can help you establish a modernized contract management platform for your business.
While you can find plenty of SharePoint contract management templates online, it can take time and energy to find the right one. Don't waste your resources looking for a contract management system that might not even entirely fit what you are looking for. A SharePoint based Contract Management System is a great resources for companies looking to reshape how they handle their contracts. The CMS is designed to make the process of creating, tracking, and managing contracts throughout their lifecycles intuitive and effective.