Procurement is often confused with common purchase; this confusion could arise due to an unfamiliarity in the domain. Procurement is the process of sourcing and obtaining the goods and services required for the company to fulfill its business objectives through a series of negotiation and strategic decisions, purchasing is the process of buying goods and services. An example of a procurement item is a quantity of sugar purchased by an ice cream manufacturer to add to the ingredients of the ice cream they sell. An example of a purchase is when a consumer shops at a grocery store to buy a pint of ice cream to eat. Procurement items are essentially ingredients to make other products or services to sell, in the middle of the item's life cycle. Purchase items are essentially consumed or used in full, at the end of the item's life cycle.
Content:-
Contract Management used for Procurement
Contract management plays a major role in the company's contract resource procurement process. Procurement involves getting into a contractual agreement with an external party. Legally, both parties in a procurement contract must comply with the contract terms. An efficient team of contract management professionals empowered with an excellent contract management system helps this effort. Contract management software in Procurement will ensure that you stay out of any legal trouble in the procurement process.
This article describes how a contract management system can assist in the procurement processes. Contract management systems reduce errors, increase communication, and make the contract resource procurement process streamlined.

Contract managers deal with different types of contracts in an organization. All contracts are equally important and necessary for the proper functioning of the organization.
The Significance of Procurement Process
Procurement is the process of acquiring services or goods for the company, these services and goods are essential for the proper functioning of the business and related activities. Procurement is a contract with an external party. Procurement contracts require a negotiation before reaching an agreement. After the agreement has been drafted into a contract and both parties sign to close the deal, both parties are obliged to comply to the contractual terms. A contract management system shows all the communication and contract edits made before, during, and after an active contract. What better way to manage those contracts than a fully equipped contract management system?
It is important that these contract management in procurement are drafted with careful consideration to the fluctuating prices of raw materials or logistics. Procurement contracts have critical timing for profitability on both sides of the agreement. They often will include a benchmark fixed price, and a maximum price fluctuation. All of these details, from dozens or hundreds of contracts, are too many for contract managers to remember. Herein is the reason why a contract management system can lower anxiety and stress. Confusion with the supply chains and vendors during the contract life cycle can be eliminated with a contract management system. Managing these supply chains comes under the scope of contract management system.
Automated Contract Management Processes
With the automatic features of a contract management system or a procurement software, contract managers can stay on top of common mistakes and errors.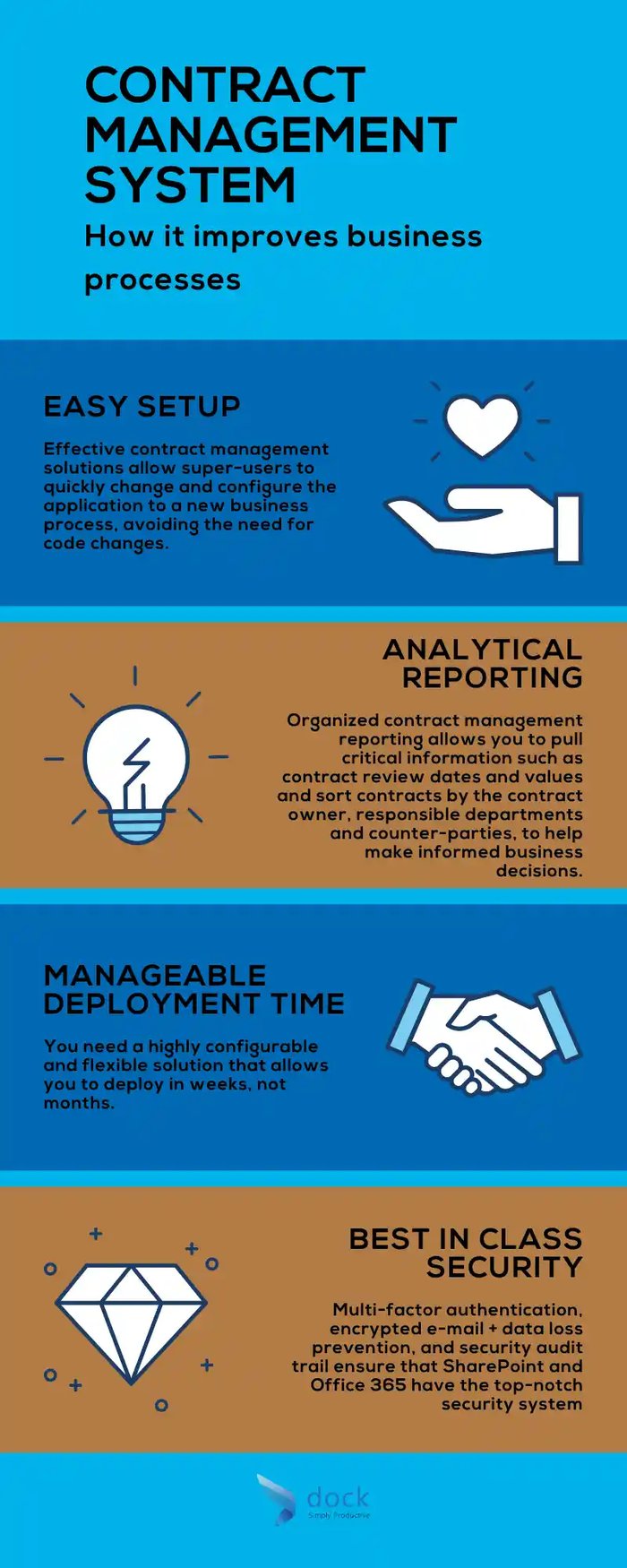 Potential Pitfalls
What are some of the things that could go wrong in case you do not have a legally binding procurement and contract management software? If you are to have a flawless system, you need to plan your management strategy based around the errors.
One of the common mistakes that arise from manual procurement and contract management is missing an expiry date on the contract. Now, this might not cost millions of dollars to a small businesses, but as your business grows the number of contracts also grows. As the number of contracts grows, vendors in your supply chain grow in number. Contract management without the use of contract management software becomes impossible to maintain accurately. Expiry dates are missed. Fines accumulate. Problems grow.
Contract Management System Solutions
With a digital contract management system that provides automated notification on important dates, expiry dates notifications are sent to pertinent party decision makers. Vendors in your supply chain have access to the vendor portal in your contract management system. This is a win-win for both parties.
Without a binding procurement process and contract management software you run the risk of compromising sensitive contract documents. With the assistance of a contract management system, you can centralize all your documents and control access to the documents. This decreases the chances of any data leak or unauthorized accesses.
Takeaway
Procurement process should be given as much importance as any other contract management process in the organization. Many companies deem it a wise decision to give a top priority to the procurement process. From bidding and negotiation to closing the deal, every step needs attention to detail that comes with a top-rated contract management system.
Be careful as to which clauses are added in the procurement contract. The contract templates offered in a contract management system can protect you here too. Make sure that the terms are discussed and agreeable by both parties involved in the process. Edits can be made in your contract management system, and communicated to all parties in the contract. Contract documents include sensitive data. This data is encrypted when the contract management system operates on the Microsoft SharePoint tenant. With this combination, the document repository and access controls are flawless. Monitoring is done automatically, so that you can spare the headache of litigations that will follow due to compromised data.
Automation Rehash
All of the above-mentioned points can be achieved if you start using an automated procurement software at your organization. The aim of digitalization at every organization at every corner of the world has been to reduce manmade errors so that teams can work productively to produce more results. The digitalization of contract management not only avoids any chances of mistakes, it also brings together all the contract documents into one repository that can be easily accessed. An automated contract management system offers everything from drafting the contract document to signing, and everything in between.
Free Demo Offer
Getting a contract management system to align with your organization's procurement processes will make operating costs and time spent more streamlined.