In the year 2021, businesses need to act smarter and cautiously to stay ahead with their objectives. One practical way to achieve this is by adopting technology solutions. Contract Management is one area modern businesses need to improve to find themselves time and resources to stay focused on other productive areas of work. With Contract Management Software, you can make all your contract management related processes, workflows, and activities streamlined. By automating some of the common and regular activities, your team can handle contracts much easier and take the right decisions quickly. In this blog, we will explain 10 misconceptions of businesses about implementing contract management software in 2021.
Misconceptions and myths about such crucial changes or management processes will hold your business from progressing with the help of modern technologies. We will tell you why these 10 myths or misconceptions are wrong, and the benefits behind adopting a contract management software in 2021.
Let us get started:
Table of contents-
1. Contract Automation Makes Current Processes or People Irrelevant
Contract management is done differently in each organization. The way a contract is created, how it is renewed, how a new contract request is sent for approval from a manager, etc. differ for each business. There are different people and processes involved in each of these processes. Businesses think that with the implementation of a commercial contract management software, all these people and processes will become irrelevant. That is not true, you can carry out all the current processes in the same workflow with the same people involved digitally.
2. Migrating Contracts to A New System Cause Data Loss
Adding contracts to the new system will be an important task but the chances for losing any data during that migration process is minimal. At Dock 365, we aid our clients to make this data migration process easier. What you should know about this change is that in an older contract management system you can store all data safely but is it easy to use that data to retrieve, filter, or sort contracts? With enough fields and options, you get to add enough metadata regarding a contract, thus making it easier for you to use it for various processing tasks.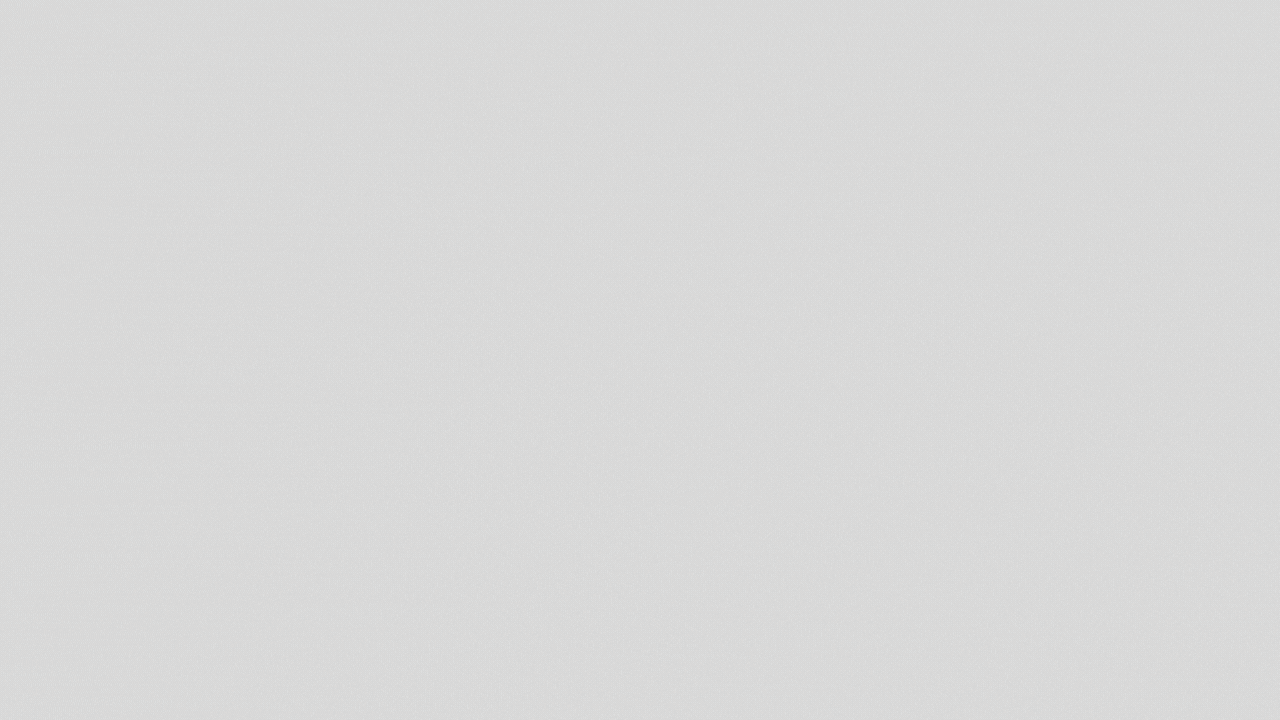 3. It Is for Large Enterprises
This misconception comes from the thought that Commercial Contract Management Software's are for enterprises with hundreds of contracts to be managed at a time. That is not true because the primary benefit offered by all contract management solutions is in eliminating risk and excess cost. Small businesses can easily make the most of a CMS to make contract search, analysis, and monitoring quicker.
4. It Will Block Several Other Processes
Your organization will have different people assigned to take care of various tasks. Some of the contract approval and verification workflows might even include different levels too. These differences can be handled effectively by assigning each contract to relevant people and customizing contract workflows according to each contract's character.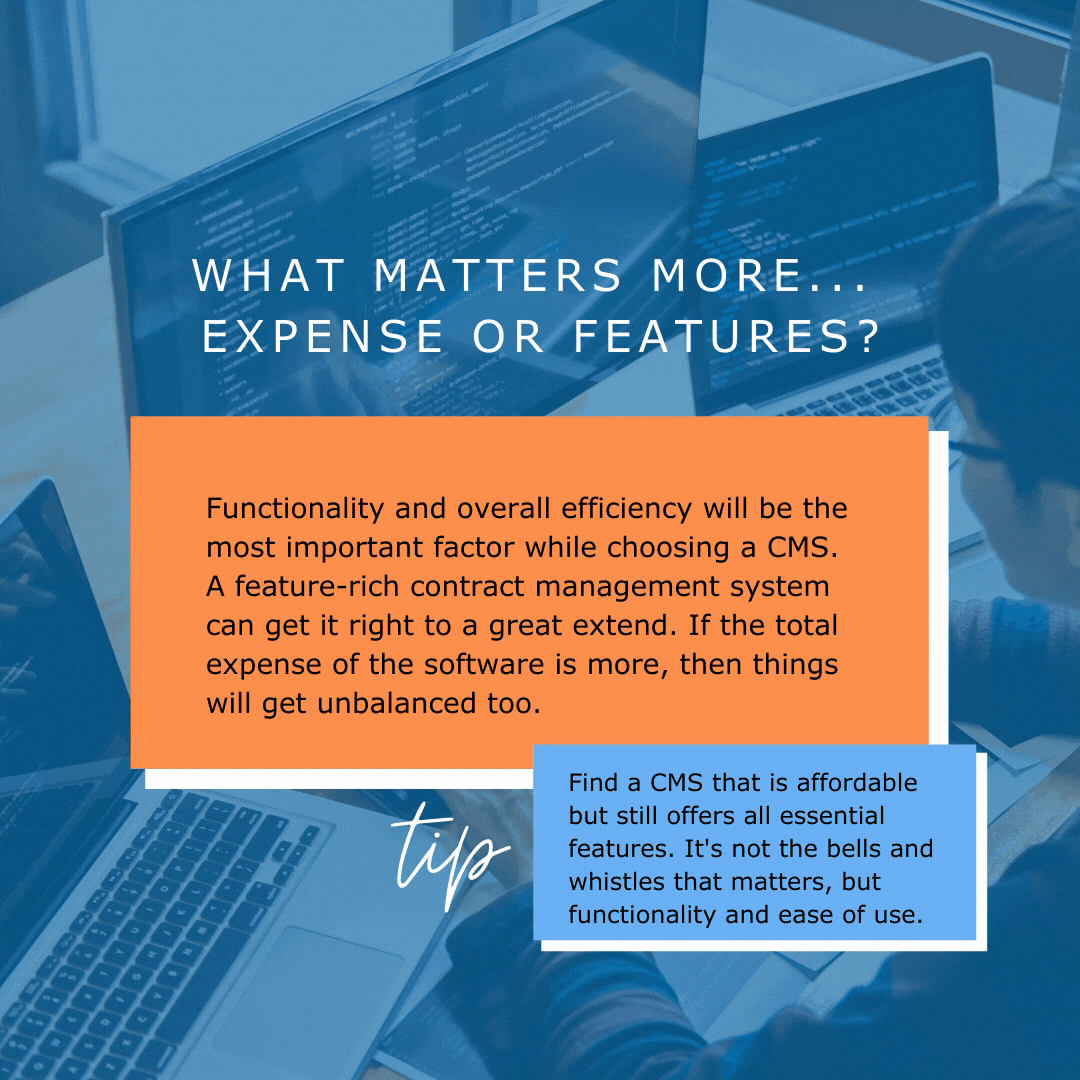 5. It Is Complex and Difficult to Maintain
This is another popular misconception several businesses have due to bad experiences for poorly designed and developed solutions in the past. Microsoft SharePoint and Office 365 powered business solutions are completely different. They provide the best security, simplicity, and efficiency when it comes to getting work done. Dock 365's Contract Management Software is designed in such a way to make everyone work easily without any complex technical knowledge or assistance. Moreover, the settings and other configurations allow customizing the solution to fit your organization's needs.
6. It Takes Too Long to Implement
At Dock, we can deliver you commercial contract management software in just 4 to 6 weeks maximum. With a solution customized for your organization's way of working and requirements, your employees can easily get adapted to the system quickly. We also provide sufficient training for your team to get started with ease and start exploiting the platform.

7. Cloud Storage Makes Contract Management Less Secure
Cloud storage or cloud-based solutions are as safe as on-premises solutions today. Especially with Microsoft 365 based solutions, you get the best cloud security features and options available. Two-factor authentication access, data encryption, and other abundant security features are the best examples of the uncompromised security offered by cloud-based platforms today. With proper configuration of security features and timely checks, you can enjoy all portability benefits of cloud storage without any worry about security.
8. Custom CMS Is A Luxury
Microsoft is offering a big bundle of solutions that can help you with all tasks and requirements in your business. However, in its out of the box form, things will not be very user-friendly, even though they will be usable. With the help of SharePoint developers, we can help you get it customized for your business, and make it look cleaner, and assure a better user-friendly interface and option. You do not need to spend thousands of dollars to get this luxury. Dock 365 can make this happen for you.
9. We Will Not Be Able to Manage Contract and Vendors in One Place
We know that you will have different data and process when it comes to managing contracts. You can control both customer and vendor contracts separately with the help of our Contract Management Solution. Moreover, you can store all details about your vendors, and maintain a detailed record of all information regarding them with the CMS. You can even provide a login for vendors to keep data up to date always and maintain a sustainable relationship throughout.
10. It Is Not Affordable
Today, you can find business solutions built for large enterprises as well as small businesses. We started creating solutions for businesses to reduce their waiting period as well as to raise the affordability. Dock 365's Contract management software is thus ideal for both large enterprises as well as small businesses. You can even ask for further customization if required, and we can get it done with our expert SharePoint developers at the earliest. Does not matter you are a start-up with 10 employees or a business with over 1000 employees and even more contracts to manage, we have it all covered.
We have considered all these myths and misconceptions modern businesses have during our CMS product designing and development stage itself. To make it look convincing and promising as a modern-day solution, we have introduced many advanced options and capabilities. To know more about our Contract Management Solution and how it beats these misconceptions, book a demo now!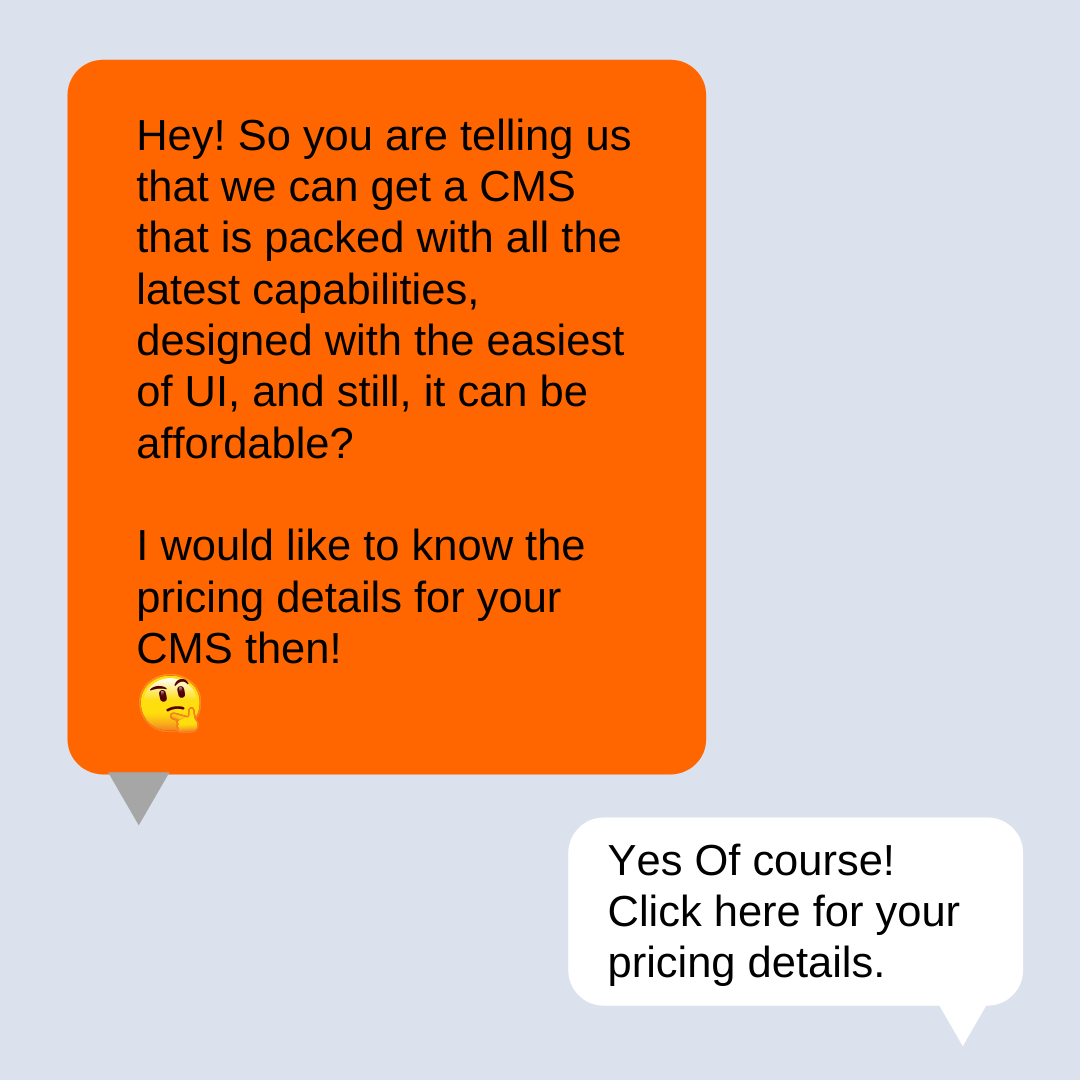 Clear your doubts, get a CMS, and march towards 2021 with boosted productivity and efficiency.