As this is an industry that involves many working professionals from physicians to hospital workers, several steps need to be taken to meet the increasing efficiencies without affecting patient care. Contracts thus play a very important role to better manage processes, expand operational proficiencies, leverage data for insights and compliance, and more. Here are some of the common records and contracts a healthcare sector manages: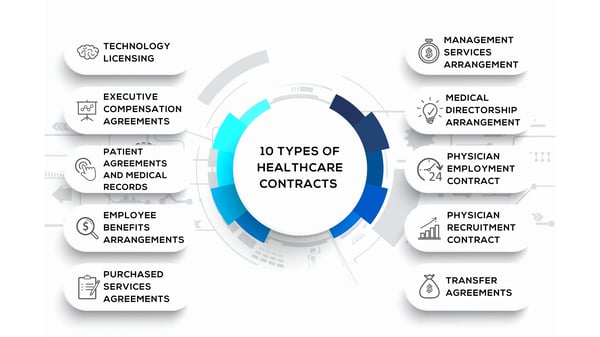 So, what are the top practices to guarantee resourceful hospital contract management software when it comes to the healthcare sector?
In this blog, we have explained the best practices of healthcare and hospital contract management to help you, your staff, and your hospital to bring in the complete automating process as stable as possible:
Contract Standardization
It is truly important for every industry to clearly define the contract process and procedures to ensure compliance and standardization. Standardization using automated healthcare contract management software can bring uniformity in the entire contract process, from submissions to corrections, approvals, signatures, and finally the closing of a contract deal. This exclusively applies to a fast-paced industry like healthcare, which involves multiple individuals submitting, correcting, approving, and signing contract forms. Moreover, the standardization process will prevent ad hoc processes, unavoidable slip-ups, and lost time. This is critical especially in the healthcare sector where there is plenty of room for delays and faults.
Workflow and Process Automation
Process and workflow automation is another best practice to eliminate unnecessary and inefficient paper-based processes. Streamlining contract workflows using hospital contract management software can track every stage of the healthcare contract management process, including contract collaboration, contract negotiations, and approvals. Built-in workflow reminders can be set to notify those contracts that need to be renewed, which helps to avoid unnecessary errors.
Create a Database of Contract Repository
Every healthcare sector will have thousands of contract agreements with physicians, patients, employees, and several healthcare organizations and businesses. Losing a single contract from this might cause serious compliance anomalies. So, the next key step to take is to set up a centralized contact database. The cloud-based solutions are affordable and highly secure. Moreover, it is easy to import all your healthcare contract agreements and related data with import functionality to organize and access contracts anytime via any device. Such contracts in the centralized repository will be always audit-ready.
Link Contract to Policies and Procedures
Connecting important contracts to relevant policies and procedures is another best practice to be followed to guarantee medical contract management software. Hospital contracts are all about regulatory compliance and obeying stringent guidelines concerning security and privacy. Hence, the healthcare industry is forced to uphold several policies and procedures. Moreover, linking them appropriately helps to overcome compliance issues. Ensuring compliance with several regulatory bodies like HIPAA, False Claims and Joint Commission, Stark I, II, III, GLBA, HITECH, Federal Anti-Kickback Statute is an important matter to be concerned in every hospital. Therefore, having a successful and appropriate contract in the healthcare sector is practicable by implementing the right healthcare contract management software.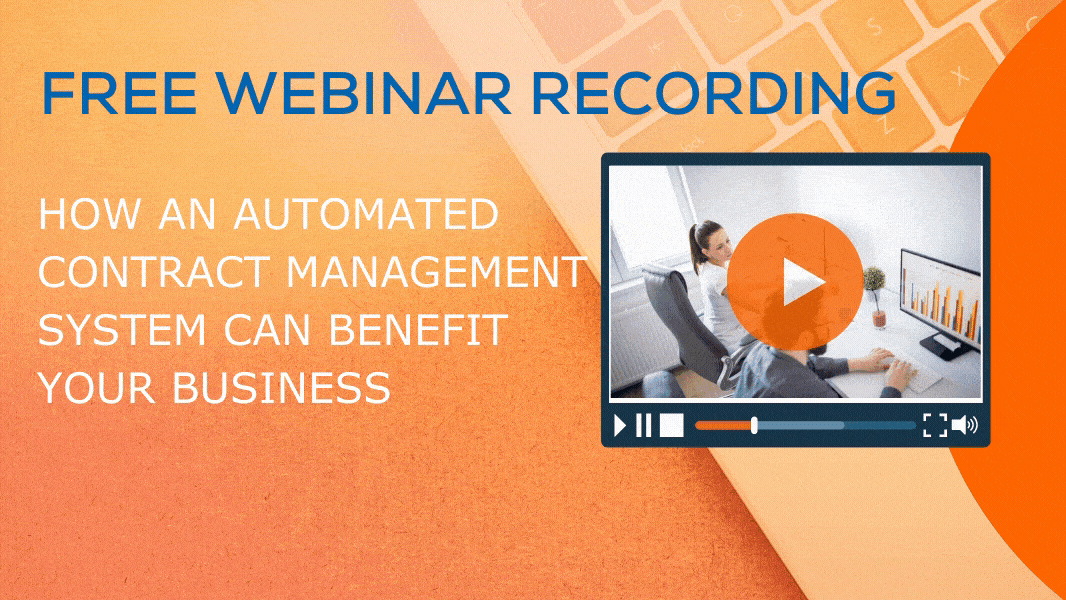 Following these top-notched practices helps every facet of hospital management to stay at the top by adapting to the new digitalized healthcare contract management software. Request a free demo to see how Dock 365 can make your healthcare contract management process and maintenance more efficient. Do not miss out on the Dock 365 contract management software demo!