Why now is the time to digitalize your contract management?
Overcoming the challenges across the contract-related administrative processes by digitizing the management of contracts is becoming increasingly common. Big corporations began to automate and streamline internal data flows and communications for the smooth running of contract deals. These benefits of automation include safeguarding brand reputation, preventing contract breach and risks involved, shielding contracts as an asset in the digital contract management system, and developing business overall.
Content-
But what is a digital contract?
In simple terms, digital contract management is any kind of contract formed in the course of e-commerce by the interaction of two or more individuals using electronic means, such as e-mail, the interaction of an individual with an electronic agent, such as a computer program, or the communication of at least two electronic agents that are programmed to identify the existence of a contract.
Based on research by the Global Contract Management Association IACCM, even though 80% of business activities include dealing with contracts, about 20% of all contracts are permanently missing. Well, this does not happen with an automated digital contract management software. It is therefore high time for a more intelligent approach to contracts because digital contract management provides automated information on the status and progress of the contracts instantly. This leads to well-organized management of the organization's business operations, not ignoring the risk management.
Recent research shows insights on the inevitability of digital contract management in a business: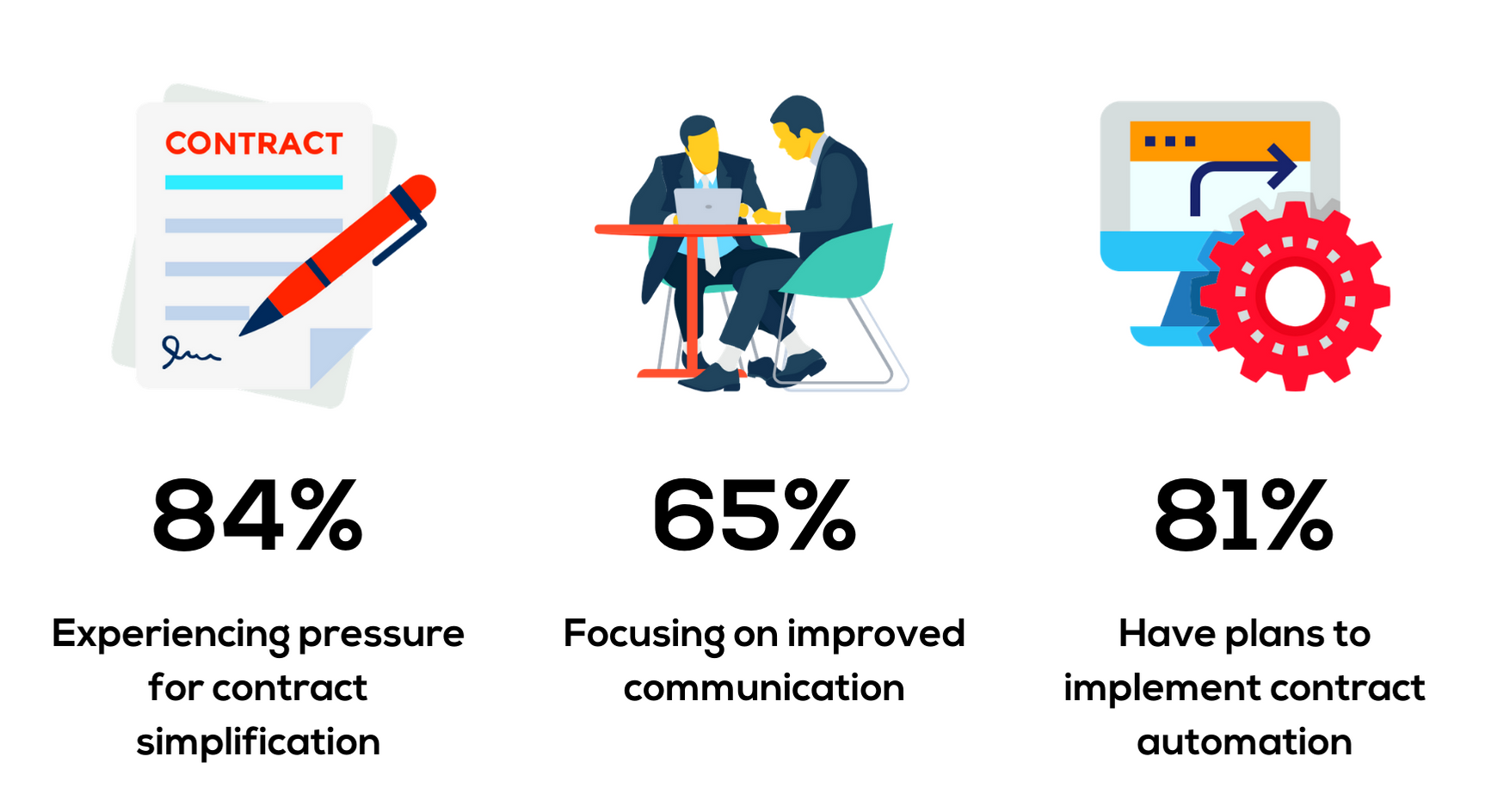 Why would companies use a digital contract management process?
The digital contract management process fulfills your company goals by quickly responding to any contract-related reports and recovery requirements when there is a new product launch or organizational change. Also, digitalized contract process leads to savings in workloads, working hours, and budgets thereby improving the company's business operations. Let us have a look at the top-notched 6 reasons why your business needs a digitalized contract management system:
Contract Document Digitalization
Making the lives of contract players much easier is what a digital contract management system does. The time that you need to create, print, and send paper documents to stakeholders or business clients can slowdown the contract workflow and cost you more money. A paperless process thus makes everything simple and effortless in a contract management process.
Compared to traditional hard-copy contracts, the digitalization of contracts is turning out to be a smarter alternative boosting your sales considerably. Shredding contracts on paper when you no longer need them is a hectic task, but it is much easier with a digitalized contract process which again saves you from duplicity or vulnerability. E-contracts, therefore, save more time and cost and are more resourceful than paper-based contracts.
Remote Access
One of the most pressing issues in contract management is dealing with scattered contracts. Remote access to the cloud storage of contract can get rid of this issue to bring in more accessibility anytime, anywhere. As the number of remote work and onsite mobile workers is increasing day by day, the requirement for a globalized virtual setting to process contract transactions is becoming compulsory. Moreover, keeping contracts in an electronic repository like off-site or cloud-hosted repositories makes things easier as it encourages fast accessibility and appropriate routine maintenance.

Automations
Automation truly helps organizations to regularly create, implement, and negotiate contracts. Automated contract process can fasten the pace of doing business, reduce risks, lessen retrieval time, easily track the compliance to help overcome the frustration in customers and employees. Accordingly, the paybacks of a digitalized contract management system override the manual, paper-based contract process as follows: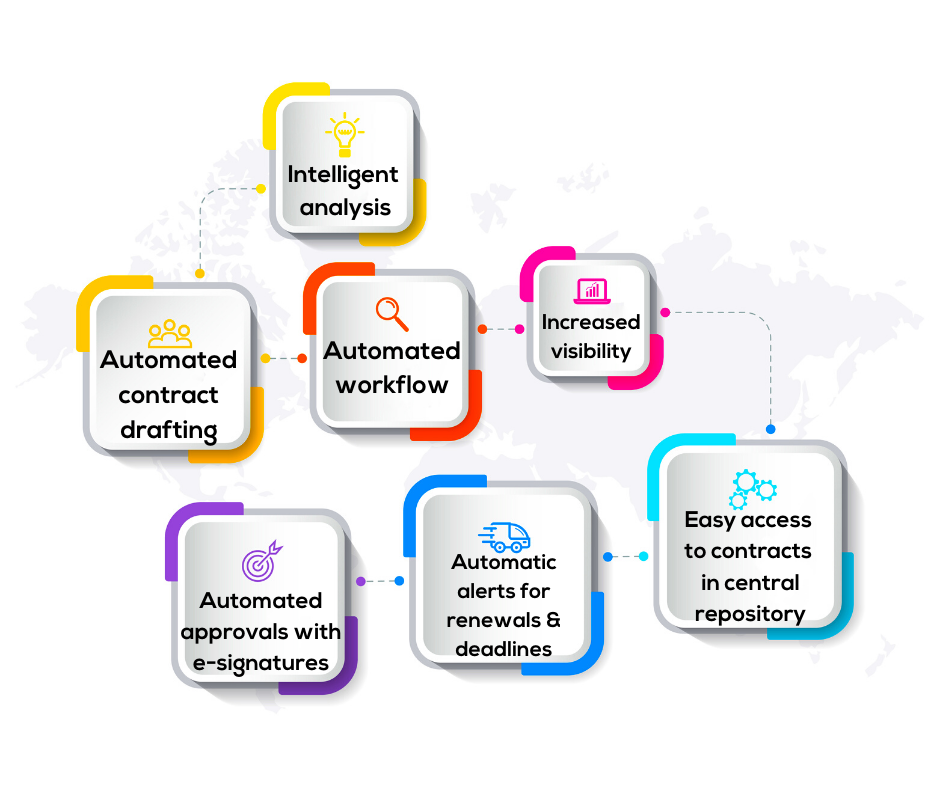 Meet Compliance and Contract Law Regulations
Maintaining every contract to meet the requirements of compliance standards is required. Electronic documents are always bound within a common law which binds documents between two contracting parties. A digitalized contract management software meets all compliance standards and contract law and thereby secures the user information. This allows the contracting parties to sign an enforceable contract without compromising their confidentiality.
Every change that is being made can be effortlessly tracked making it easy to ensure no critical terms are deleted or duplicated. The digital contract management system also prevents illogical procurement activity. Ensuring contract compliance also allows the authorized people to edit the vital documents and files, thereby giving you the authority, you need over your contracts. The outcomes are many like: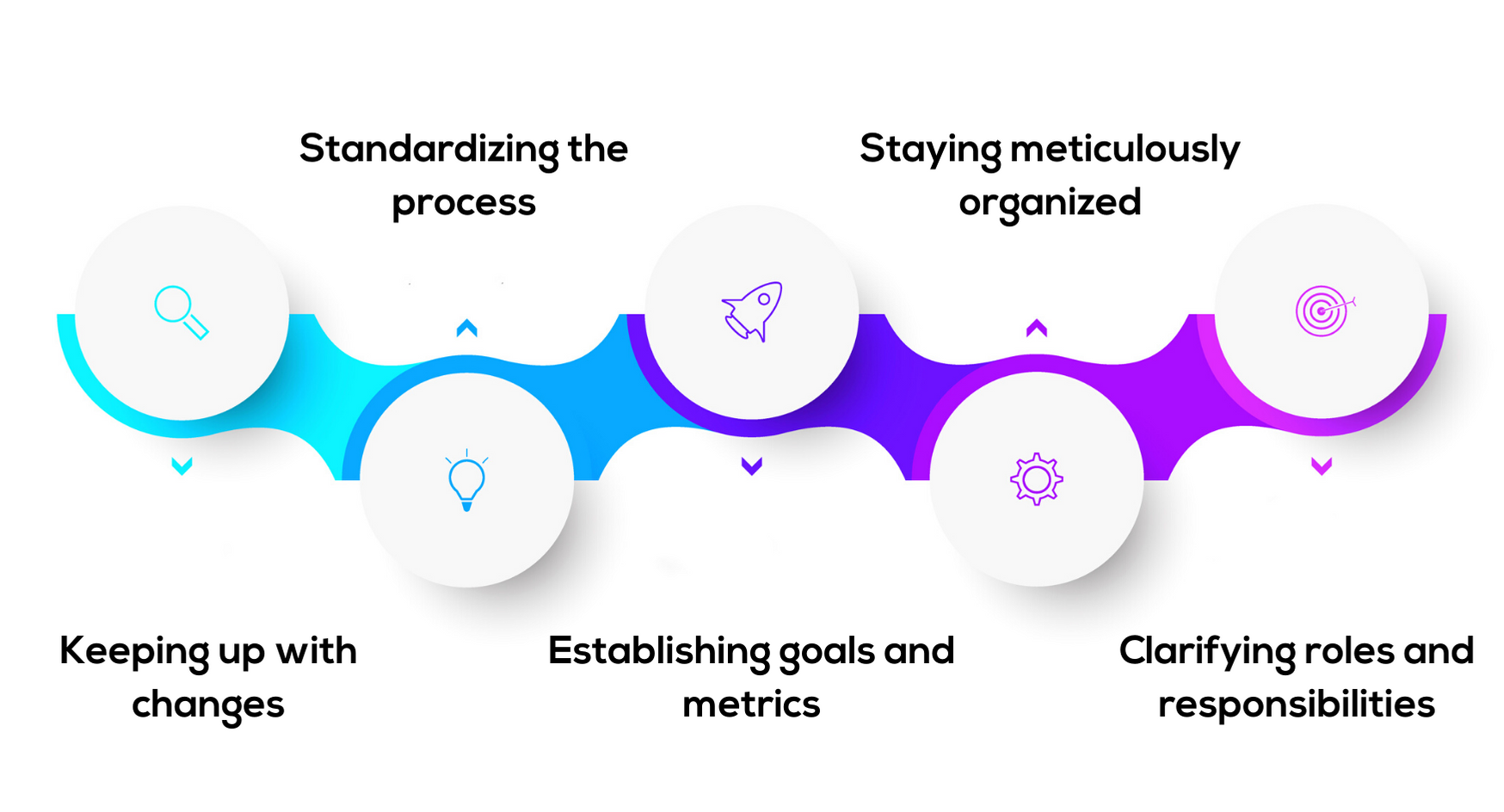 Improves Customer Service
Digitalized contract management solution provides easy contract accessibility by letting customers sign documents from any location on any device without waiting for hard copies. The electronic contract also offers an auto fill feature letting them automatically fill the rest of the documents. Moreover, you can access e-contracts from any device like a phone, computer, tablet making it more time compatible. Therefore, many customers prefer e-contract over the paper contract as it duly takes few minutes to click on the "I agree" button or fill out an e-signature once the customer has decided to proceed further with a purchase.

Performance Evaluation
Finally, evaluating supplier-performance can be easily done with an advanced digitalized contract management system. For every organization deciding on whether to continue with a supplier is a matter that is looked forward to. And for that, a standard contract protocol is upheld in all organizations. The real advantage of performance evaluation is that it rewards the best supplier and helps keep continuing a sturdy and long-term profitable affiliation with them.
Enforcing a digitalized contract management culture is, therefore, crucial to set forth a strong base in closing business transactions profitably and flawlessly in every organization. To find out if you are ready to digitize your contract management, request a demo of Dock's cloud-hosted contract management software today.